Cooper-Atkins TS100-0-8 Electric Chef Timer with Neck Rope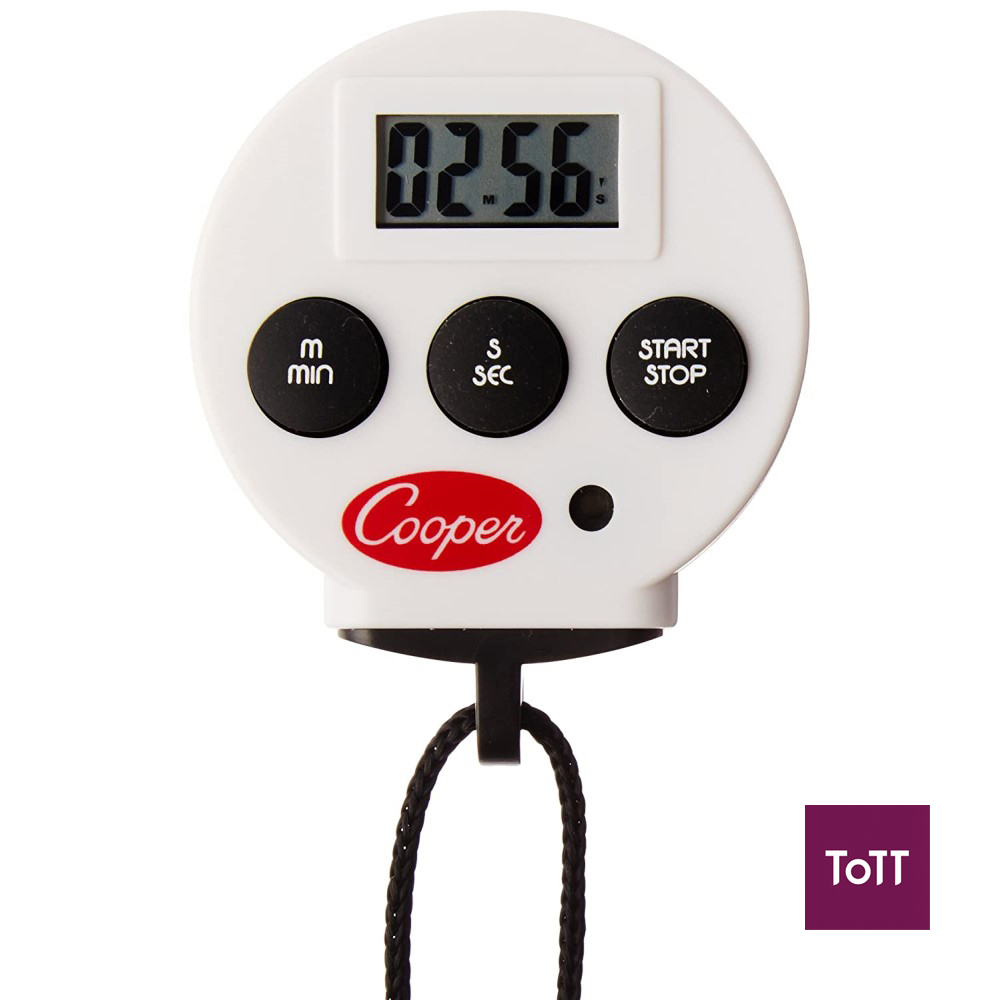 Perfect for a variety of food service applications, this digital kitchen timer / stopwatch with memory is just what your kitchen needs to stay up to speed. The bright LCD screen even makes tracking the elapse of time fast and easy, which is great for bakeries, cafes, coffee shops, and other busy operations. The lanyard is perfect for hanging around your neck or wrapping around your wrist to have with you at all times.
Cooper-Atkins is a manufacturer and provider of quality restaurant timers, digital thermometers, refrigerator / freezer thermometers, meat thermometers, thermocouples and hygrometers. As an innovative global partners, they deliver measuring systems to help customers ensure safe food and healthy indoor environments.