Cooper-Atkins TTM41-0-8 Coolit-Rite Digital Cooling Validator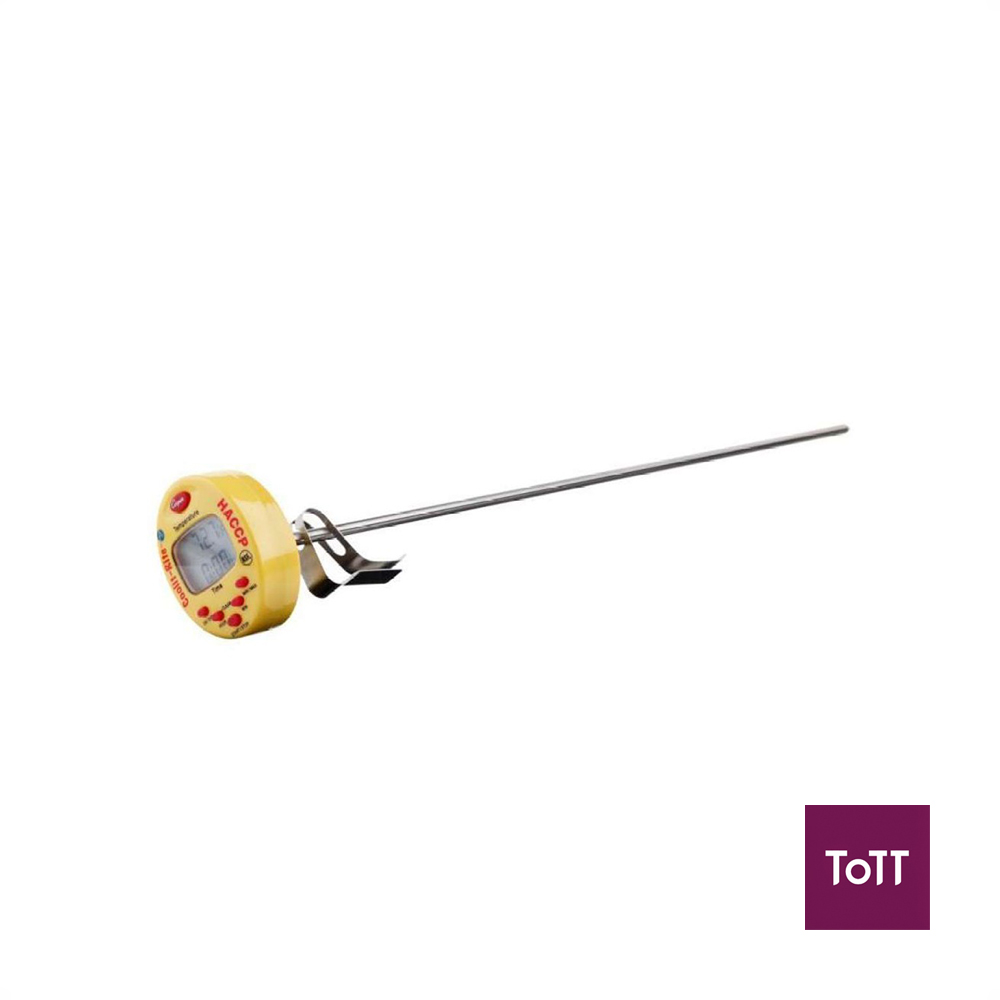 The Cooper-Atkins Coolit-Rite Cooling Validator with 15″ stainless steel stem easily monitors food being cooled in small batch sizes. A minimal depth indicator sits 2 inches from the tip of the probe, elevating it from the bottom, in order to register the most accurate product temperature.The built-in, programmable timer tracks elapsed time while the thermometer monitors the food temperature as it cools. When the temperature drops below 41°F / 5°C, or when time expires, the thermometer begins counting up and will hold the final temperature until cleared; making sure your cooling process is meeting Food Code guidelines.
Cooper-Atkins is a manufacturer and provider of quality restaurant timers, digital thermometers, refrigerator / freezer thermometers, meat thermometers, thermocouples and hygrometers. As an innovative global partners, they deliver measuring systems to help customers ensure safe food and healthy indoor environments.