Cuisinart 4pc Cooking Tool Set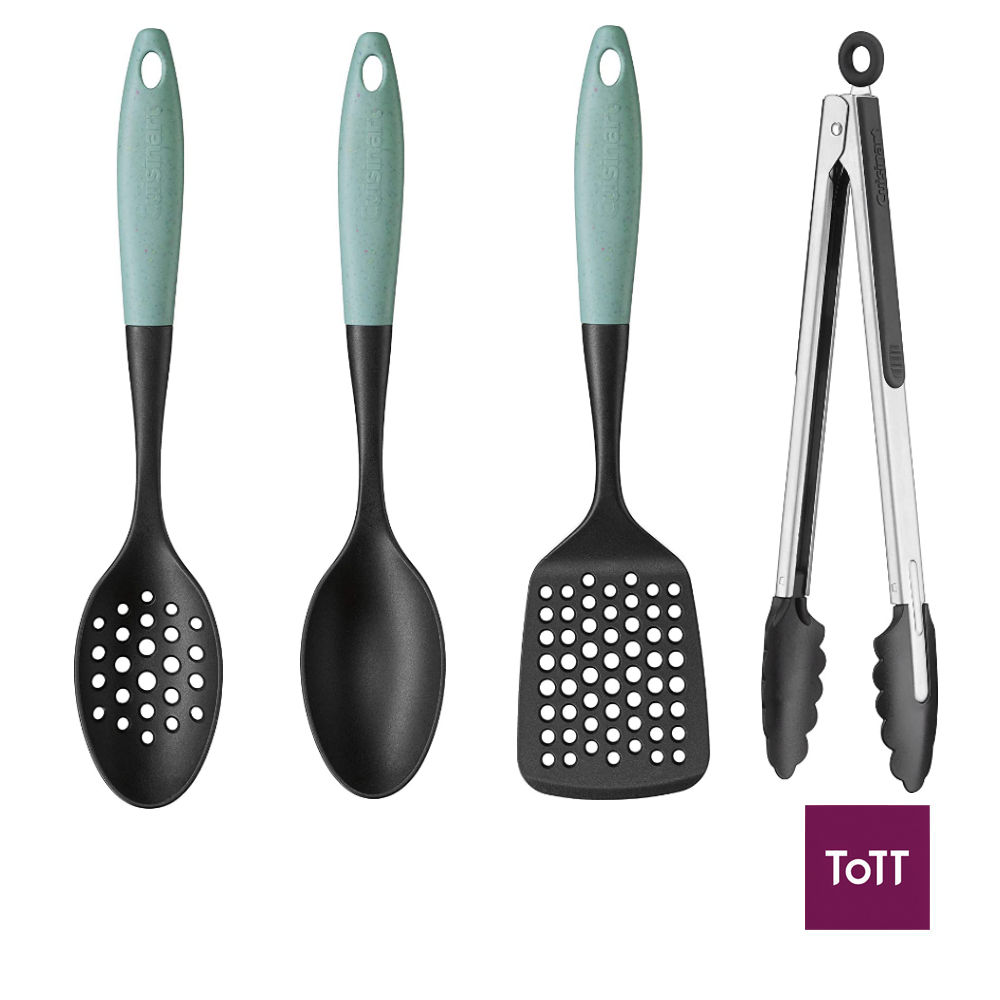 The Oceanware Collection is making waves as the new Sustainable Kitchen Tool line. Crafted from recycled fish nets pulled from the ocean, the handles capture the essence of the seashore with deep blue and aqua tones.
A kitchen filled with great food and company is the beating heart of any home. Let Cuisinart help you and yours Savor the Good Life®. Cuisinart is a small home appliance and kitchen products manufacturer. It was founded in 1971 and was the first company to introduce the food processor in the United States. Today Cuisinart offers a wide variety of products to make home food preparation simpler and more convenient. It sells bakeware, can openers, blenders, cookware, dinnerware, slow cookers and more.