Cuisinart Accs Silicone Baking Mat For TOA-60HK & TOA-65HK L27xW23.5cm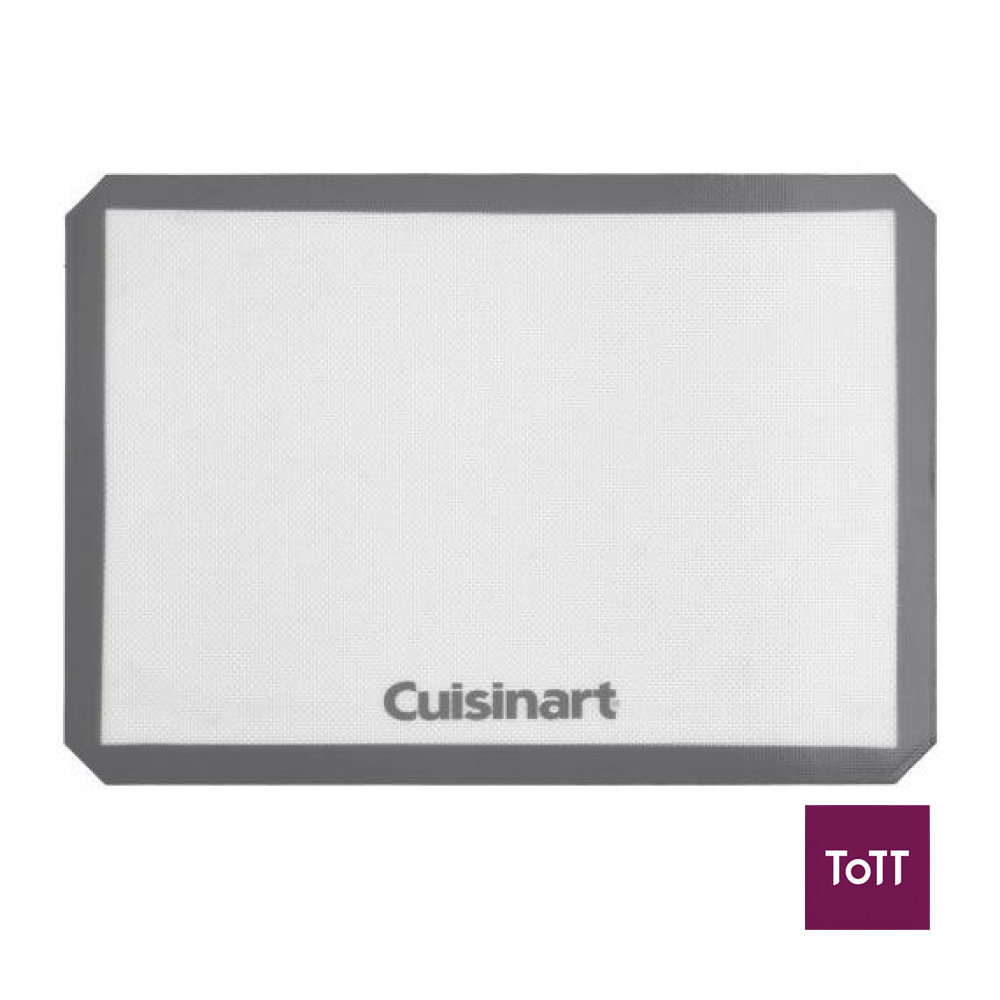 Put away the parchment paper and step up your baking game with even-heating, non-stick, reusable Silicone Baking Mats by Cuisinart®. The half-sheet mat have slick, nonstick surfaces that repel fats, eliminating the need for adding oils, sprays, and butter to prevent sticking. The lightly weighted mats lay flat on the baking tray, so delicate cookies and cakes maintain a smooth, flat surface and release with ease after cooling. Take the mats from freezer to microwave for total versatility, then run them through the dishwasher to thoroughly clean away odors and residue. Easy to use, clean, and reuse, these game-changing silicone mats offer everything the home cook hoped for to create the ideal home baking experience.
A kitchen filled with great food and company is the beating heart of any home. Let Cuisinart help you and yours Savor the Good Life®. Cuisinart is a small home appliance and kitchen products manufacturer. It was founded in 1971 and was the first company to introduce the food processor in the United States. Today Cuisinart offers a wide variety of products to make home food preparation simpler and more convenient. It sells bakeware, can openers, blenders, cookware, dinnerware, slow cookers and more.