CUISINART AIRFRYER STEAM OVEN 1800W, 20L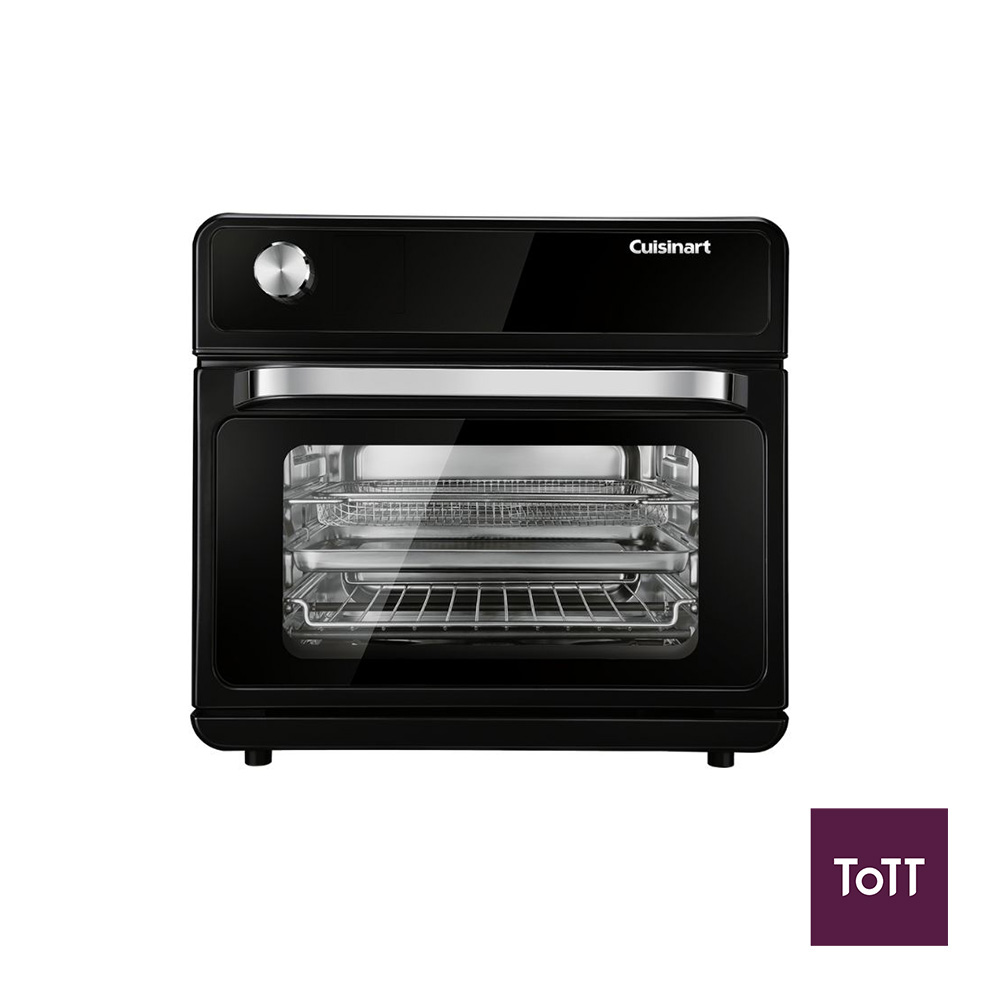 Cuisinart collection of Airfryer Steam Oven offer a variety of features tailored to your cooking needs. team, Steam Assist, Air Fry, Turbo Roast, Grill, Bake Steam, Super Steam, Convection Bake, Toast, Warm / Touch screen control panel with 15 buttons, including Time / Temperature Knob, Self- Clean, Dual Cook, Start / Cancel / Include 20 auto presets (recipes) Select from the built-in menu for 20 programs including roasts, grilled fish, vegetables, lasagna, air fried snacks and pizza. / Pre-painted black steel housing and stainless-steel interior. Savour the good life with cuisinart and prepare delicious meals for the whole family with our quality airfryers Steam Oven.
Cuisinart is a universally recognized name. The prestigious Cuisinart brand is not limited to food processors. The company is a full-service culinary resource with a wide array of products, preferred by chefs and favoured by consumers. From small kitchen appliances including knives, coffee makers, air fryers, food processors, blenders, cookware, bakeware, grills, and more, Cuisinart has any kitchen covered.