Cuisinart AirFryer Toaster Oven 1630W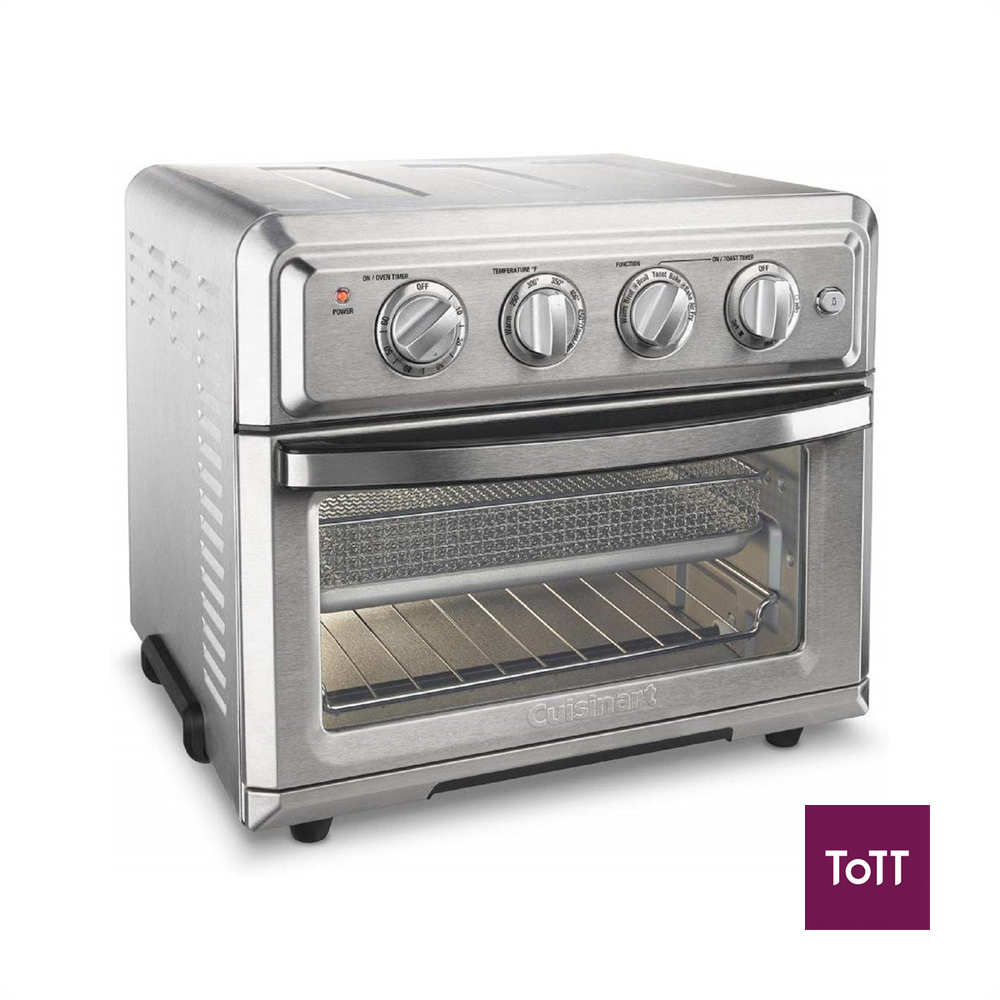 Cuisinart's collection of airfryers offer a variety of features tailored to your cooking needs. Bake, broil, toast, and airfry your way to healthier fried favorites with our digital airfryer toaster oven or airfryer toaster oven. Our compact airfryer will also help you prepare flavorful meals with little to no oil. When you're all done, the nonstick interiors and dishwasher-safe baking pans make cleanup is easy! Savour the good life with cuisinart and prepare delicious meals for the whole family with our quality airfryers. This unique kitchen workhorse is actually a premium full-size toaster oven with a built-in airfryer. That means it not only bakes, broils, and toasts, it also lets you airfry right inside the oven. Air frying, which uses powerful ultra-hot air, is a healthier way to prepare delicious fried favorites, from wings to fritters to fries to shrimp. And since toaster ovens stay on the countertop, this fryer doesn't have to move back and forth, from cupboard to counter. Enjoy the crunch without the calories and messy cleanup, with the airfryer toaster oven!
Cuisinart is a universally recognized name. The prestigious Cuisinart brand is not limited to food processors. The company is a full-service culinary resource with a wide array of products, preferred by chefs and favoured by consumers. From small kitchen appliances including knives, coffee makers, air fryers, food processors, blenders, cookware, bakeware, grills, and more, Cuisinart has any kitchen covered.