Cuisinart Blend and Cook Soup Maker SSB-1HK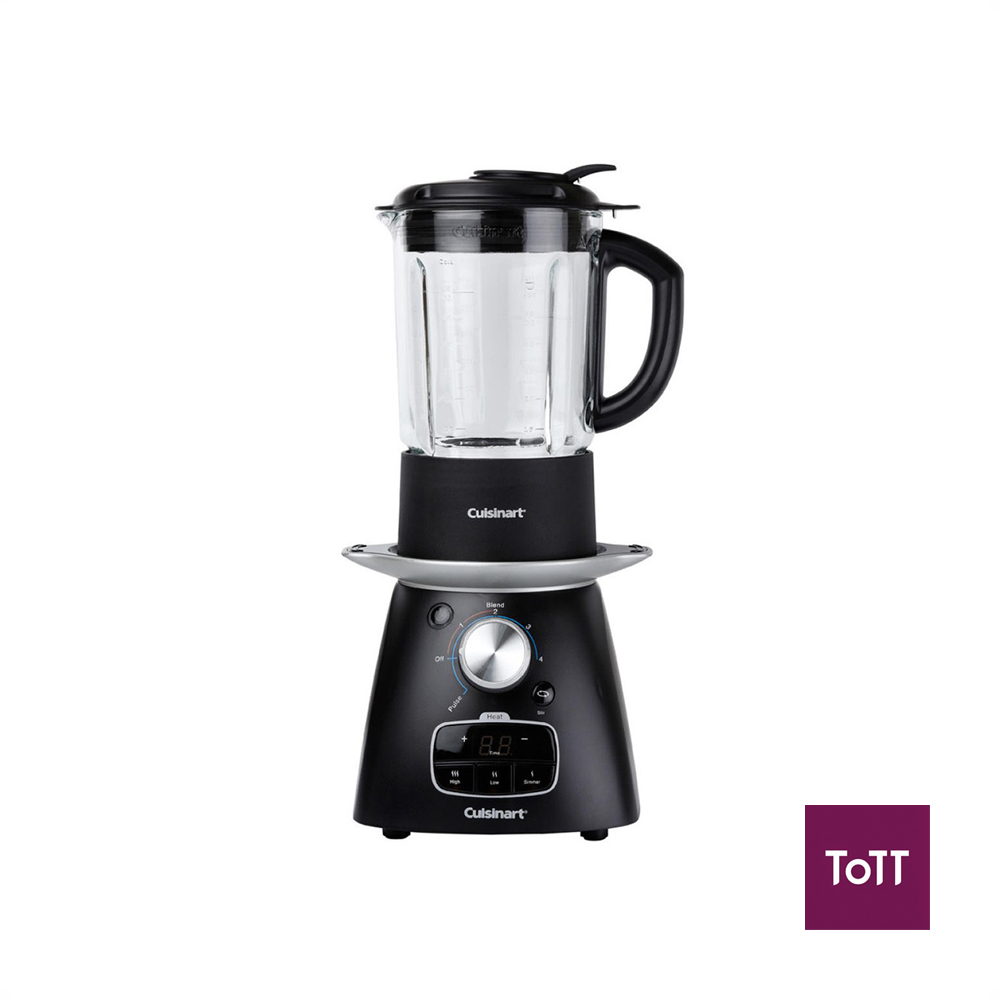 Whether you are making chunky or smooth soups, jams, sauces for pasta, curries or tasty risottos you can complete every stage of your recipe in the Cuisinart Soup Maker. Watch your ingredients as they cook inside the robust glass jar, adjust the heat settings, add ingredients and stir as required to achieve perfect results. Choose from the different blending options – from them slow stir function to gently mix ingredients to retain a chunky texture, or blend at the end of the cooking cycle for smoother results.
Cuisinart is a universally recognized name. The prestigious Cuisinart brand is not limited to food processors. The company is a full-service culinary resource with a wide array of products, preferred by chefs and favoured by consumers. From small kitchen appliances including knives, coffee makers, air fryers, food processors, blenders, cookware, bakeware, grills, and more, Cuisinart has any kitchen covered.