Cuisinart Convection Steam Oven 1720w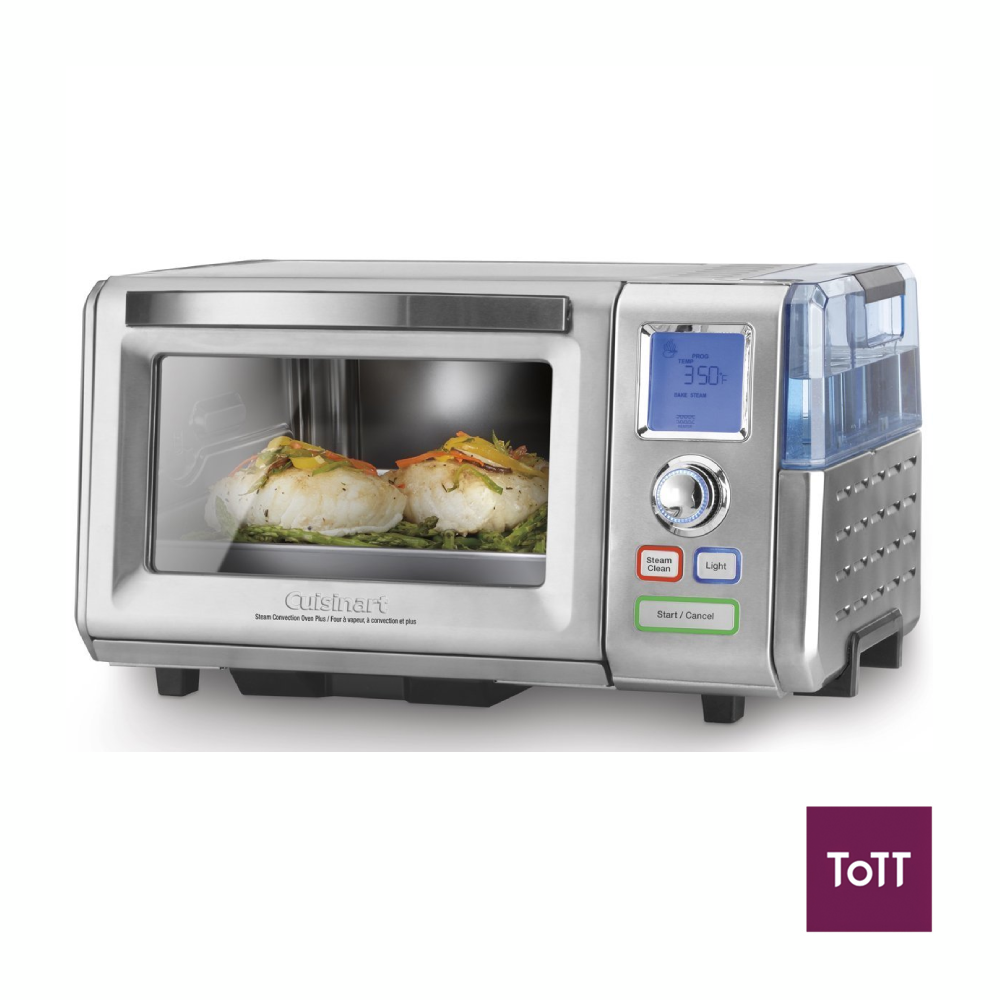 Cuisinart has managed to incorporate all the functions of a professional steam oven in a countertop footprint for a unique oven that can cut cooking time by as much as 40%! The convection steam oven delivers full steaming capability along with traditional countertop oven features. With 9 single and combination functions, you can steam or poach vegetables, fish, poultry, and rice, or use steam in combination with both broil or bake functions to create beautifully crisp roasts that are moist and juicy inside. You can also proof breads, rolls, pretzels, and even donuts to get bakery results faster, with the ingredients your family trusts. Also has a steam clean feature, making clean up easy!
Cuisinart is a universally recognized name. The prestigious Cuisinart brand is not limited to food processors. The company is a full-service culinary resource with a wide array of products, preferred by chefs and favoured by consumers. From small kitchen appliances including knives, coffee makers, air fryers, food processors, blenders, cookware, bakeware, grills, and more, Cuisinart has any kitchen covered.