CUISINART STAINLESS STEEL METALLIC COLOUR 7 PIECE KNIFE SET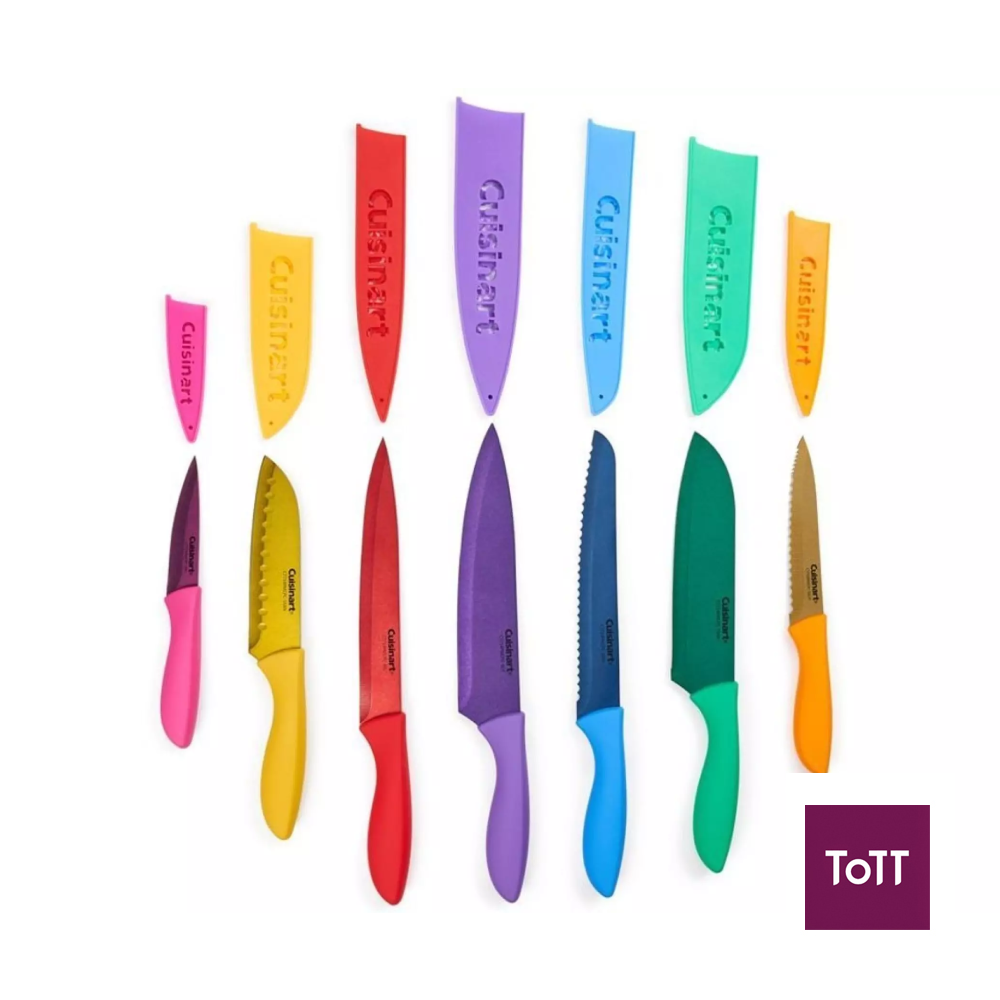 Cuisinart Metallic Colour Cutlery offers a distinctive combination of exceptional craftsmanship and precision performance. Designed with lustrous finishes and vibrant colors, these knives are a skillful fusion of form and function, and each comes with its own matching blade guard.
Cuisinart is a universally recognized name. The prestigious Cuisinart brand is not limited to food processors. The company is a full-service culinary resource with a wide array of products, preferred by chefs and favoured by consumers. From small kitchen appliances including knives, coffee makers, air fryers, food processors, blenders, cookware, bakeware, grills, and more, Cuisinart has any kitchen covered.