Culinare Y-Shape Safety Peeler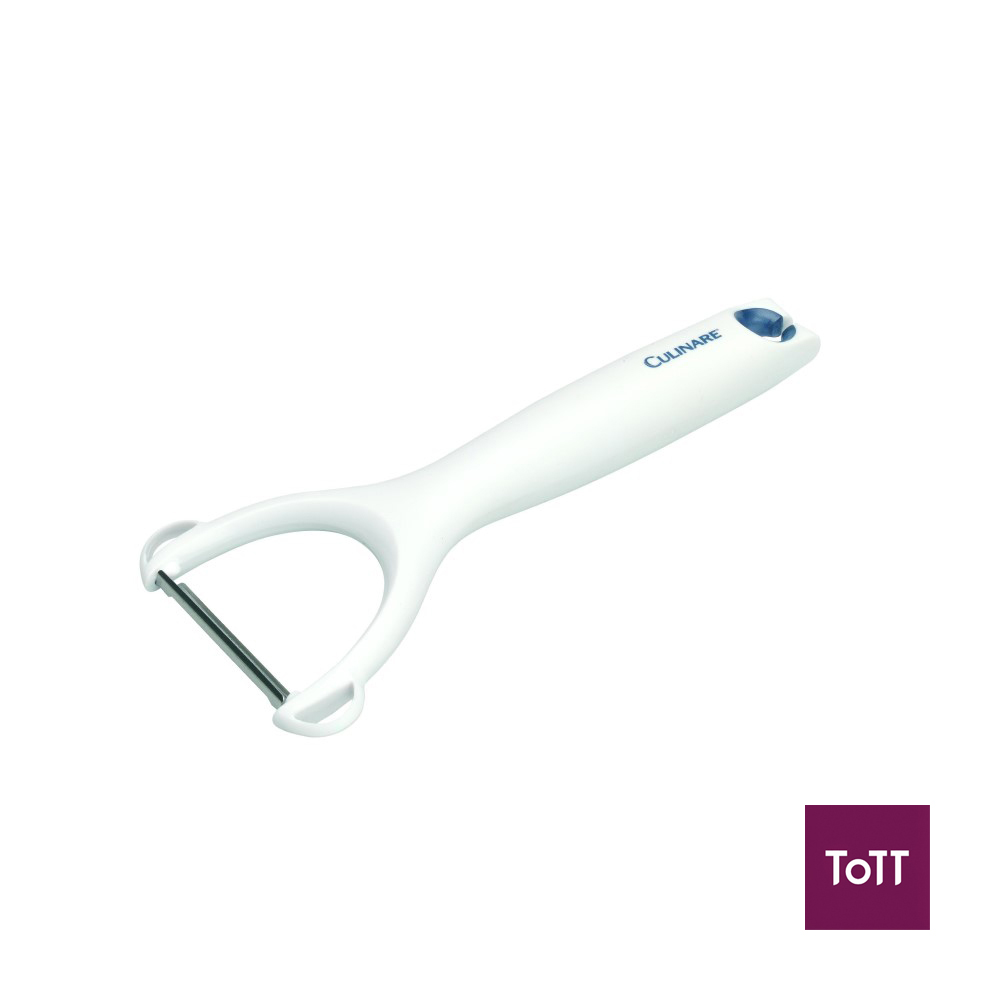 The Culinare Safety Peeler allows you to peel your fruits and vegetables more securely with its Y-shape and firm handle. This safety peeler is an essential for any kitchen. The super-sharp stainless steel blade gives smooth and effortless peeling action. Comes with built-in de-eyer on the side that can remove any blemishes from fruit and vegetables. To clean, simply pop it in the dishwasher.
Culinare was established over 30 years ago with the launch of the original iconic 'MagiCan', a product that has since
sold over 18 million units worldwide. Culinare now offers a designed range of essential kitchen gadgets and tools at
affordable prices, making the task of food preparation easier, safer and quicker.