Danielle Essential Stainless Steel Slotted Turner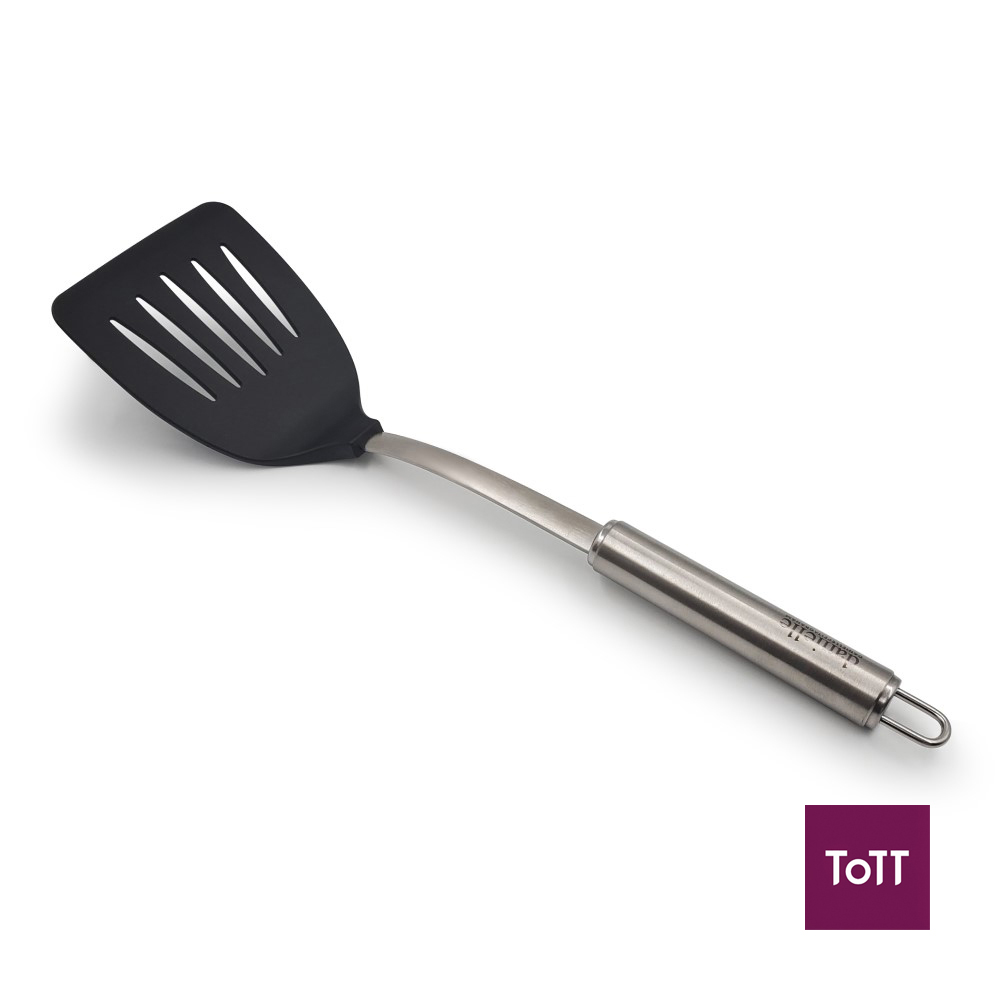 Apart from the current ESSENTIAL kitchen utensils, we extend more series to pamper your kitchen and help cooking preparation a more pleasure & elegant experience to enjoy. This ESSENTIAL slotted turner designed with a Stainless steel 18/10 handle and assembled with food-grade nylon parts. This collection is exclusive and perfect to use with non-stick cookware; Its functional head is heat resistant to 220℃.
Danielle peita graham range of ESSENTIAL kitchenware collections makes cooking food at home easier. From kitchen utility knives, cutting boards to ESSENTIAL chef woks, it is easy for you and your children to cook together and make fond memories in your home.