De Buyer Affinity Stainless Steel Frying Pan 20x4cm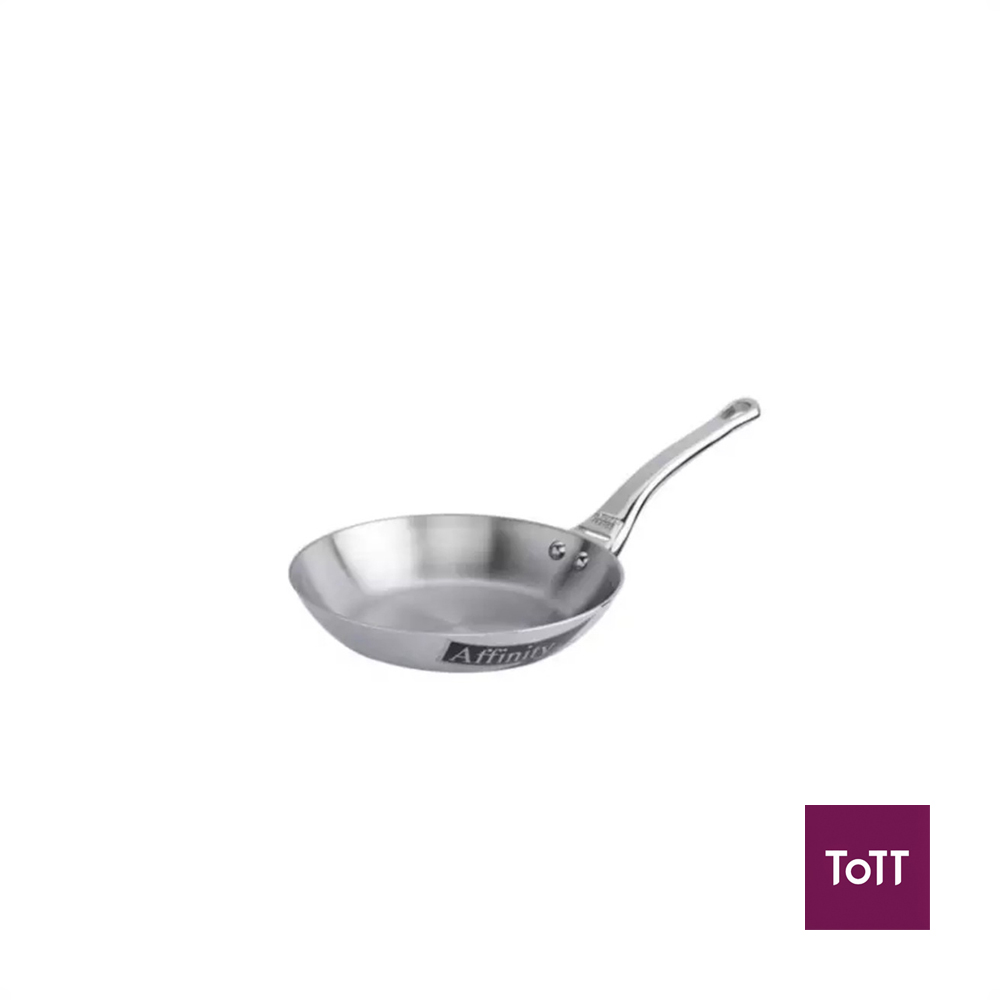 Modern and stylish, the AFFINITY Stainless Steel Frying Pan features a sleek and shiny aesthetic with a remarkable 5-layer design. High quality means high performance with precise temperature control and uniform heat distribution. With its energy efficient technology, this 20cm pan is ideal for small meals and quick bites. The ergonomic handle will allow you to sear, flip and serve with comfort and ease. AFFINITY's 5-ply stainless steel construction allows for efficient and homogenous cooking. Its ability to handle low to high heat cooking makes it perfect for searing and browning meats and seafood, or caramelizing.
The De Buyer company was founded in 1830 and has been creating and manufacturing the best kitchen and pastry utensils for both professional and home chefs. De Buyer designs and manufactures cooking and pastry utensils for restaurant trades and top-of-the-range gastronomy that ranges from silicone baking moulds, kitchen utensils to quality frying pans. Discover a wide range of expert cookware and bakeware that is loved by all gourmets and gourmands!