De Buyer Aluminium Non-Stick Round Pizza Tray 28cm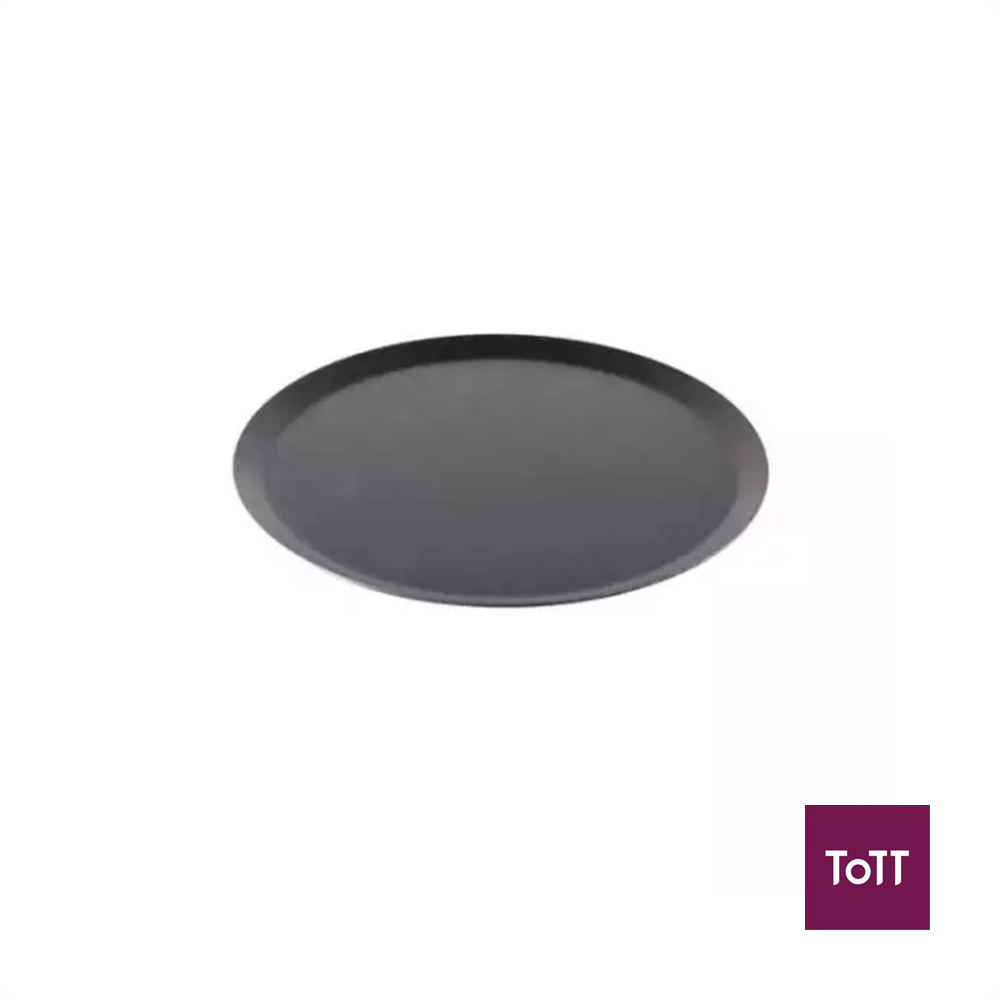 This aluminium round pizza tray from De Buyer has PTFE-Coated plate that is completely non-Stick, tough, and easy to keep clean. It comes with an edge that is slightly raised to prevent the mixture from spilling over into the oven during cooking. This tray is also great for delicate cooking and can be used for baking pies, galettes, tuiles, langues de chat biscuits. The tray can be used cold and hot, with or without rings and frames.
Care: hand wash with a non-abrasive sponge. Do not put in the dishwasher.
The De Buyer company was founded in 1830 and has been creating and manufacturing the best kitchen and pastry utensils for both professional and home chefs. De Buyer designs and manufactures cooking and pastry utensils for restaurant trades and top-of-the-range gastronomy that ranges from silicone baking moulds, kitchen utensils to quality frying pans. Discover a wide range of expert cookware and bakeware that is loved by all gourmets and gourmands!