De Buyer Choc Aluminium Non-Stick Frying Pan 28cm, Blue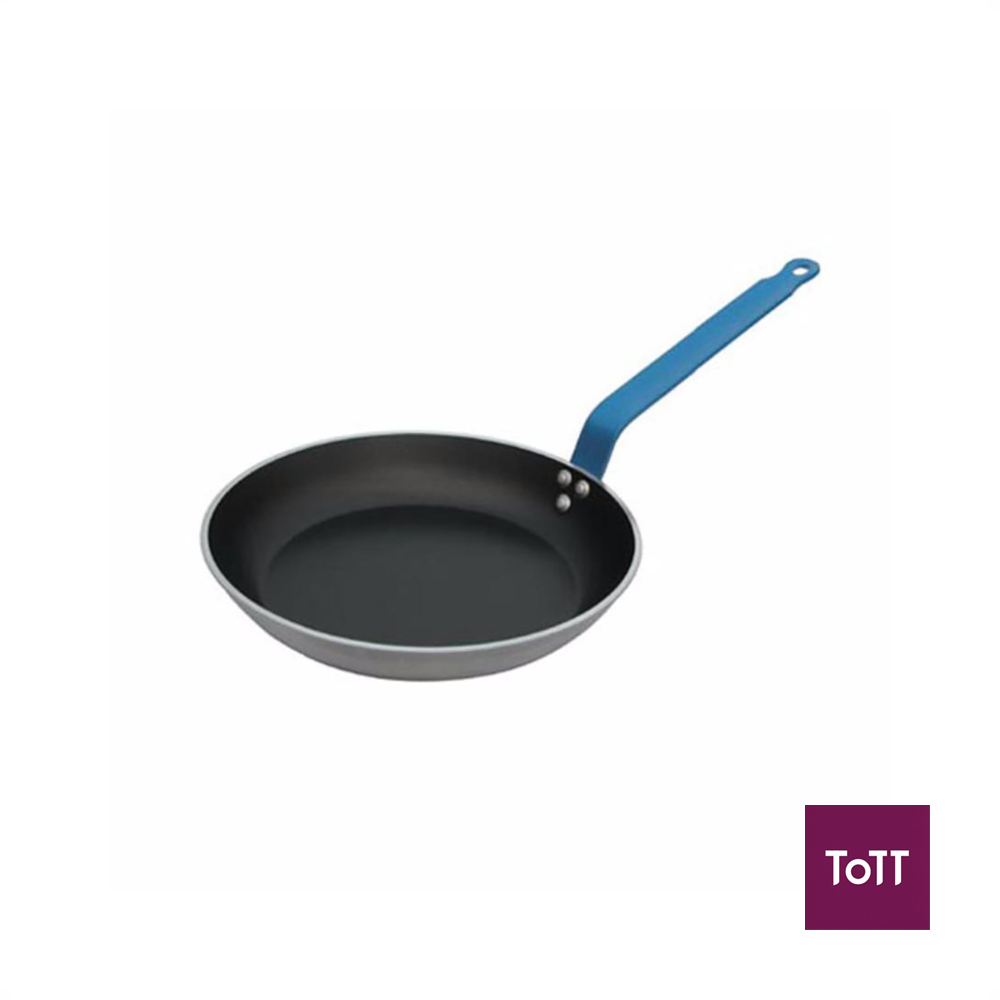 Bring a touch of traditional French style to your kitchen and complete your HACCP regulated collection with the blue handled 28cm Choc Nonstick Fry Pan. Blue represents fish, which you will fry with ease with 5 layers of our signature nonstick and scratch resistant, PTFE coating. Watch as fillets and delicate seafood glide across the surface of this fry pan. Create a safe and organized cooking experience with respect to food allergies and dietary needs. Guaranteed PFOA free.
The De Buyer company was founded in 1830 and has been creating and manufacturing the best kitchen and pastry utensils for both professional and home chefs. De Buyer designs and manufactures cooking and pastry utensils for restaurant trades and top-of-the-range gastronomy that ranges from silicone baking moulds, kitchen utensils to quality frying pans. Discover a wide range of expert cookware and bakeware that is loved by all gourmets and gourmands!