De Buyer Choc Aluminium Non-Stick Frying Pan With Induction 24cm, Red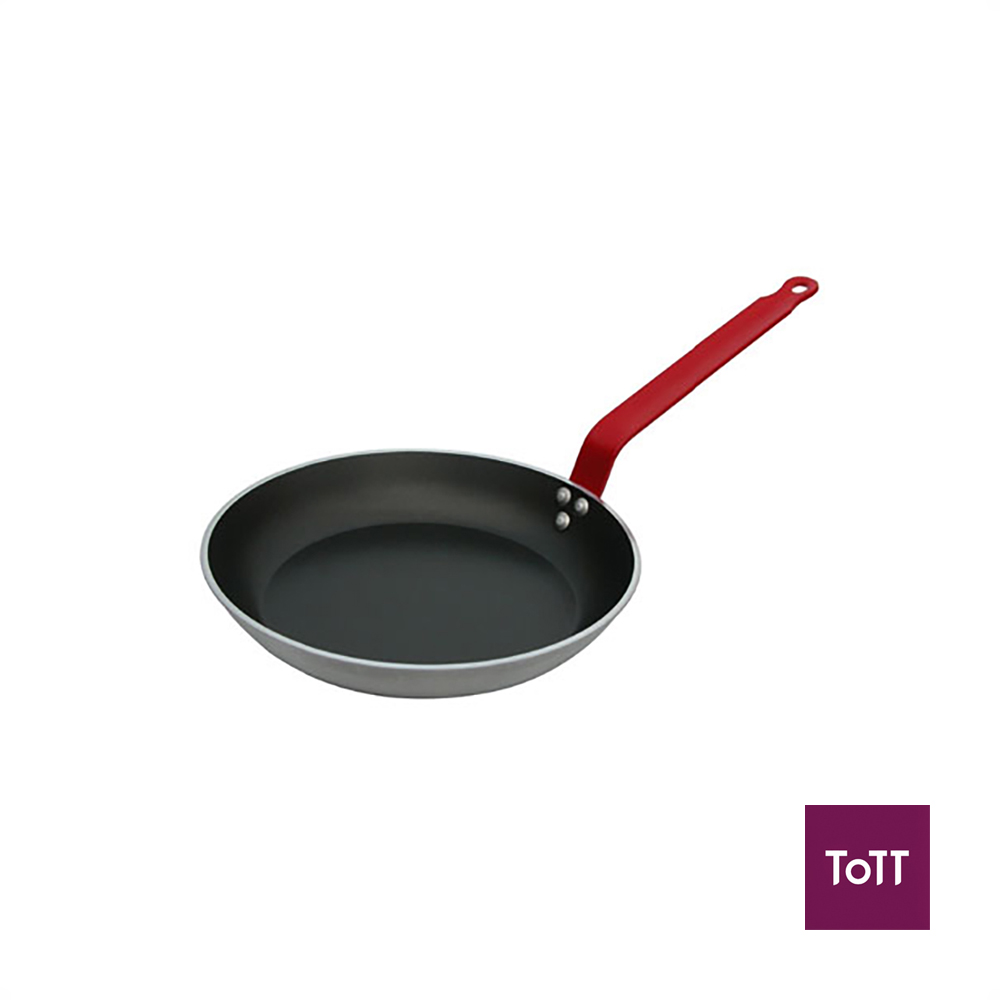 With colored handles for better differentiation of food, the non-stick 24cm stick frypan from CHOC is made of thick aluminium with PFOA-free PTFE 5-layer coating. The fry pan is now equipped with a solid induction bottom for use on all heat sources including induction with improved heat resistance and more regular temperature rise. It offers an optimum resistance to abrasion, as well as a reinforced non-stick and slip qualities too.The steel handle is firmly riveted.
The De Buyer company was founded in 1830 and has been creating and manufacturing the best kitchen and pastry utensils for both professional and home chefs. De Buyer designs and manufactures cooking and pastry utensils for restaurant trades and top-of-the-range gastronomy that ranges from silicone baking moulds, kitchen utensils to quality frying pans. Discover a wide range of expert cookware and bakeware that is loved by all gourmets and gourmands!