De Buyer Choc Extreme Cast Aluminium Non-Stick Frying Pan with Stainless Steel Handle 28cm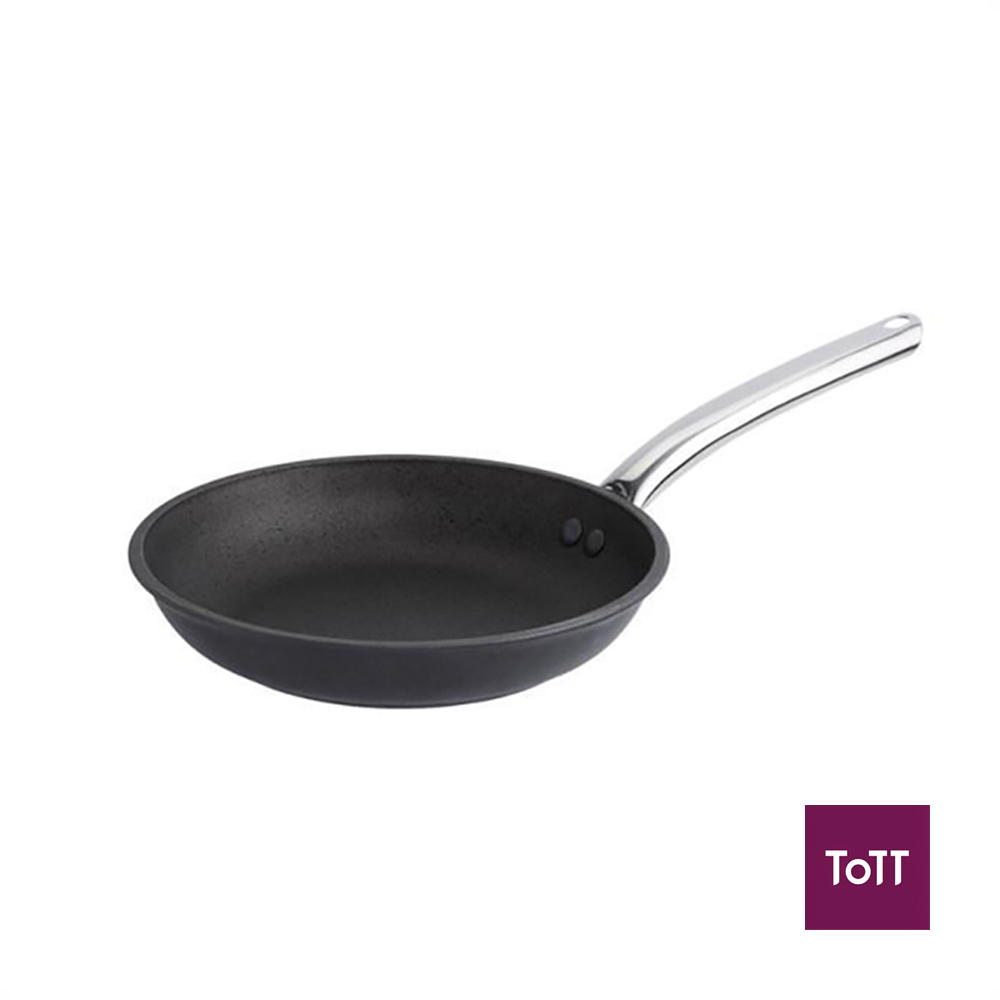 The Choc Extrême range is composed of cast aluminium cookware covered with a high end scratch-resistant non-stick coating, of professional and superior quality. de Buyer Choc Extrême cookware has a high inertia capacity and is perfect for simmering and stewing. This frying pan is ideal for providing regular cooking conditions as its thick 7-Mm base cuts out sudden, unwelcome reactions when too much heat is applied. The ergonomic stainless steel tube handle is firmly riveted too.
The De Buyer company was founded in 1830 and has been creating and manufacturing the best kitchen and pastry utensils for both professional and home chefs. De Buyer designs and manufactures cooking and pastry utensils for restaurant trades and top-of-the-range gastronomy that ranges from silicone baking moulds, kitchen utensils to quality frying pans. Discover a wide range of expert cookware and bakeware that is loved by all gourmets and gourmands!