De Buyer Fibreglass Sq Cutter Set Of 9Pcs L1.8 to 9.5cm, (180Oc)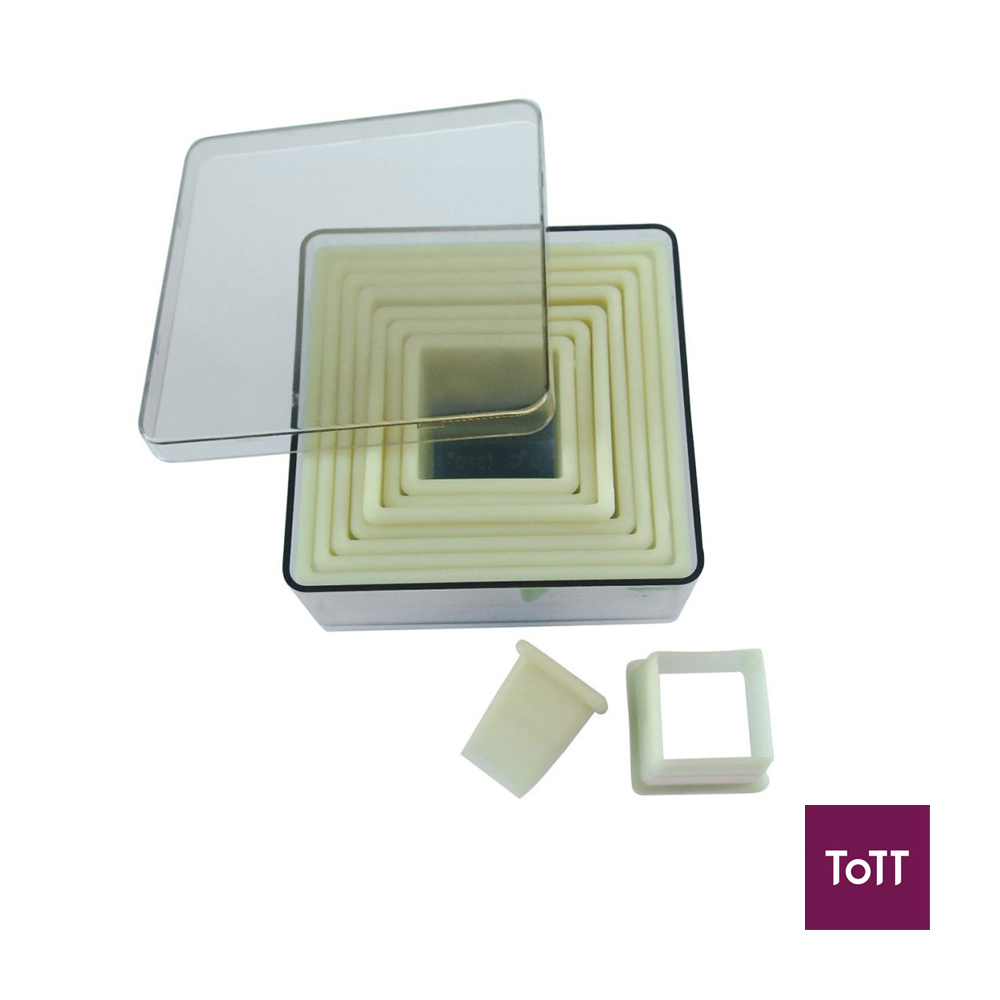 This pack of 9 cutters is the perfect solution to help you bake cookies, biscuits, tarts, cakes, and more. Made from food-grade polyamide, they're durable, easy to use, and designed to make creating delicious pastries as simple as possible. All 9 nest easily within the convenient storage box to keep everything tidy. This set of square cutters makes creating the perfect tarts, pies, and other pastries simple and easy. Just make your dough, chill it, and then use these high-quality cutters to easily shape bottoms and sides.
The De Buyer company was founded in 1830 and has been creating and manufacturing the best kitchen and pastry utensils for both professional and home chefs. De Buyer designs and manufactures cooking and pastry utensils for restaurant trades and top-of-the-range gastronomy that ranges from silicone baking moulds, kitchen utensils to quality frying pans. Discover a wide range of expert cookware and bakeware that is loved by all gourmets and gourmands!