De Buyer Mini Piston Funnel with Stand, Black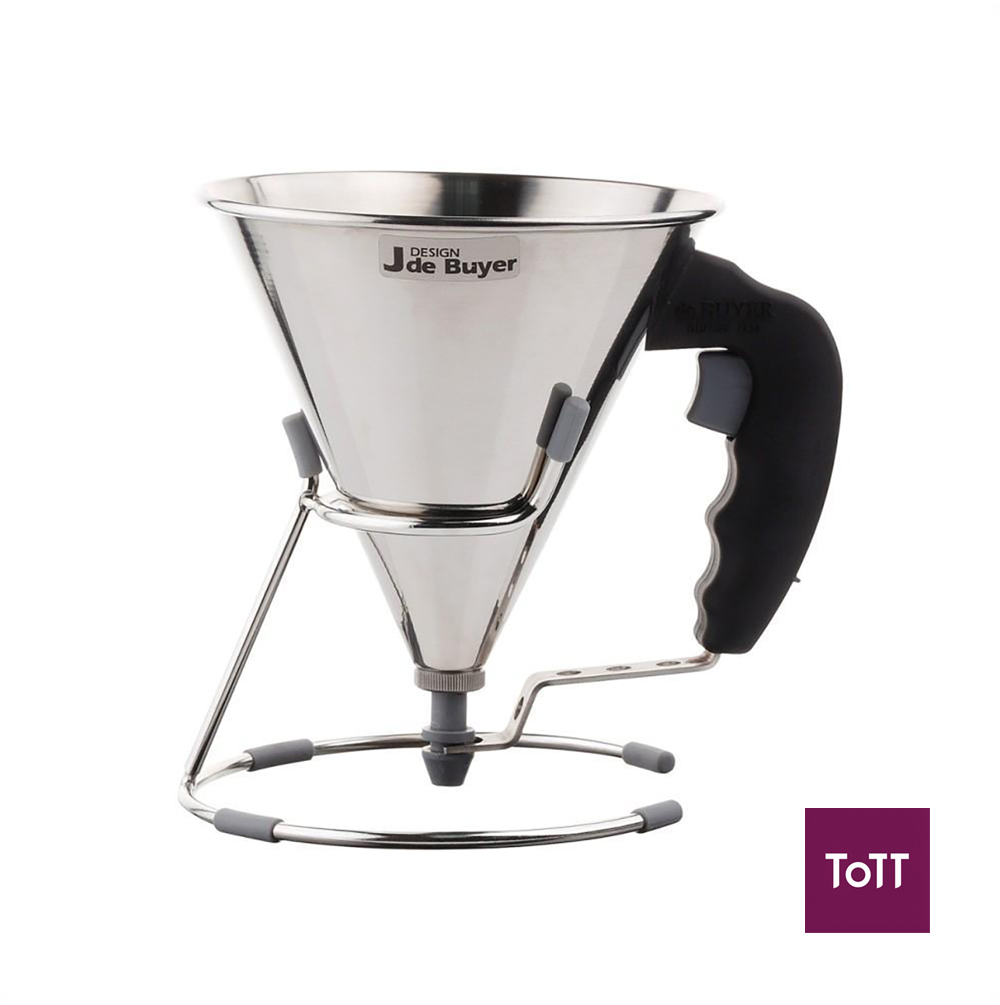 The stainless steel Mini Piston Funnel With Stand from De Buyer comes with an outlet (7 mm dia. Nozzle) and is completely impermeable. The funnel is practical and its low capacity (0.8 l) makes it ideal for dispensing small portions of sauce or cream, e.g. For garnishing dishes immediately prior to serving. The legs of the stainless steel wire stand are silicone coated for perfect non-Slip stability. Compact for practical storage, it can be dismantled into component parts for full cleaning. The mini piston funnel is made from stainless steel and plastic and is dishwasher safe.
The De Buyer company was founded in 1830 and has been creating and manufacturing the best kitchen and pastry utensils for both professional and home chefs. De Buyer designs and manufactures cooking and pastry utensils for restaurant trades and top-of-the-range gastronomy that ranges from silicone baking moulds, kitchen utensils to quality frying pans. Discover a wide range of expert cookware and bakeware that is loved by all gourmets and gourmands!