Dreamfarm Polypropylene Salad Spinner L30.5xW21.7xH11.2cm, Green/White, Spina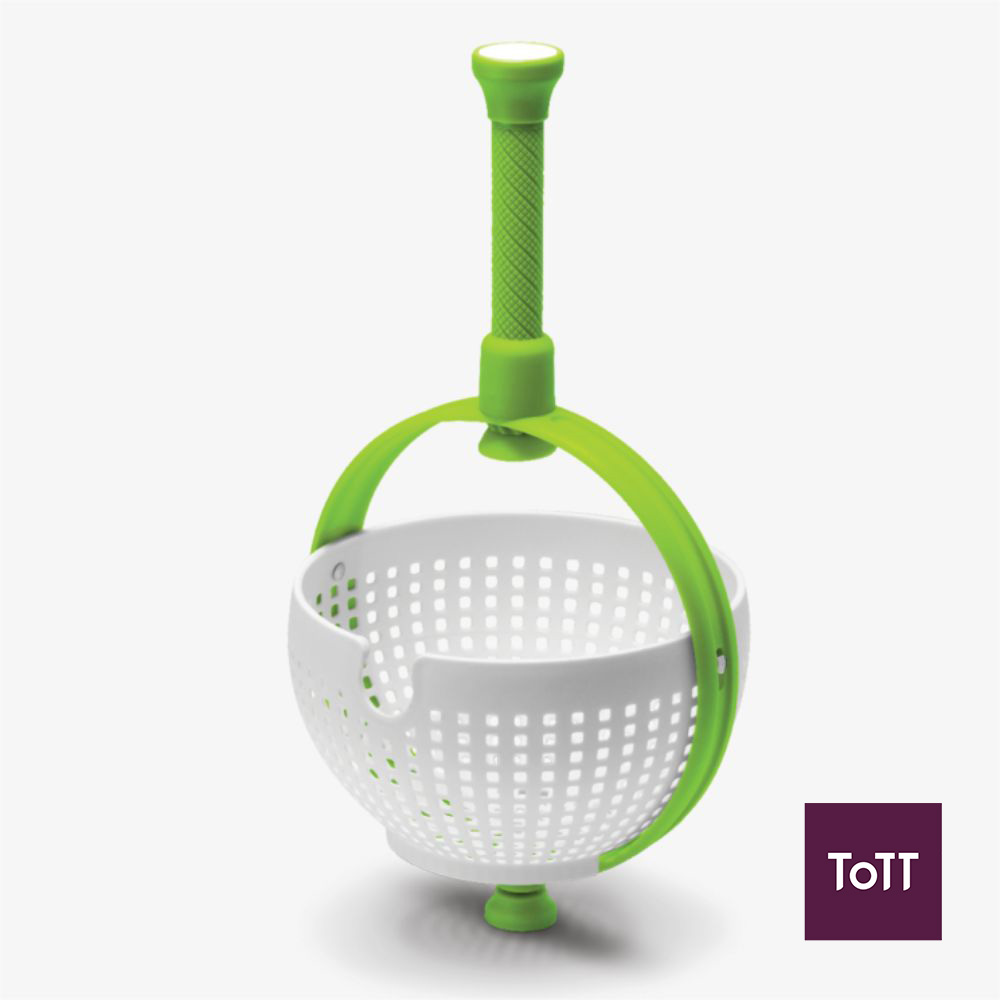 Spina is a colander that turns into an in-sink salad spinner to wash and dry salad leaves, vegetables, berries and more – right in your sink! Its basket has clever over-hanging sides so nothing climbs out, even when it's spinning at maximum RPM. This Best in Class Good Design Award winner has a non-slip foot that grips in the wet so it always spins safely in place. There's no bulky bowl to store or wash up when you're done, and Spina's handle even tucks in for compact storage.
Welcome to Dreamfarm. We are an award-winning Australian design company that creates new and incredibly useful kitchen tools and gadgets. We design products that solve problems. All of our products have functional differences that make them work better than anything else on the market. You'll love our range because our products are high quality, useful, beautiful, and each have a moment of magic when they do something amazing that you've never seen before.