Dreamfarm Spice Mill L17.2xW6.7xH6cm, Black, Ortwo Lite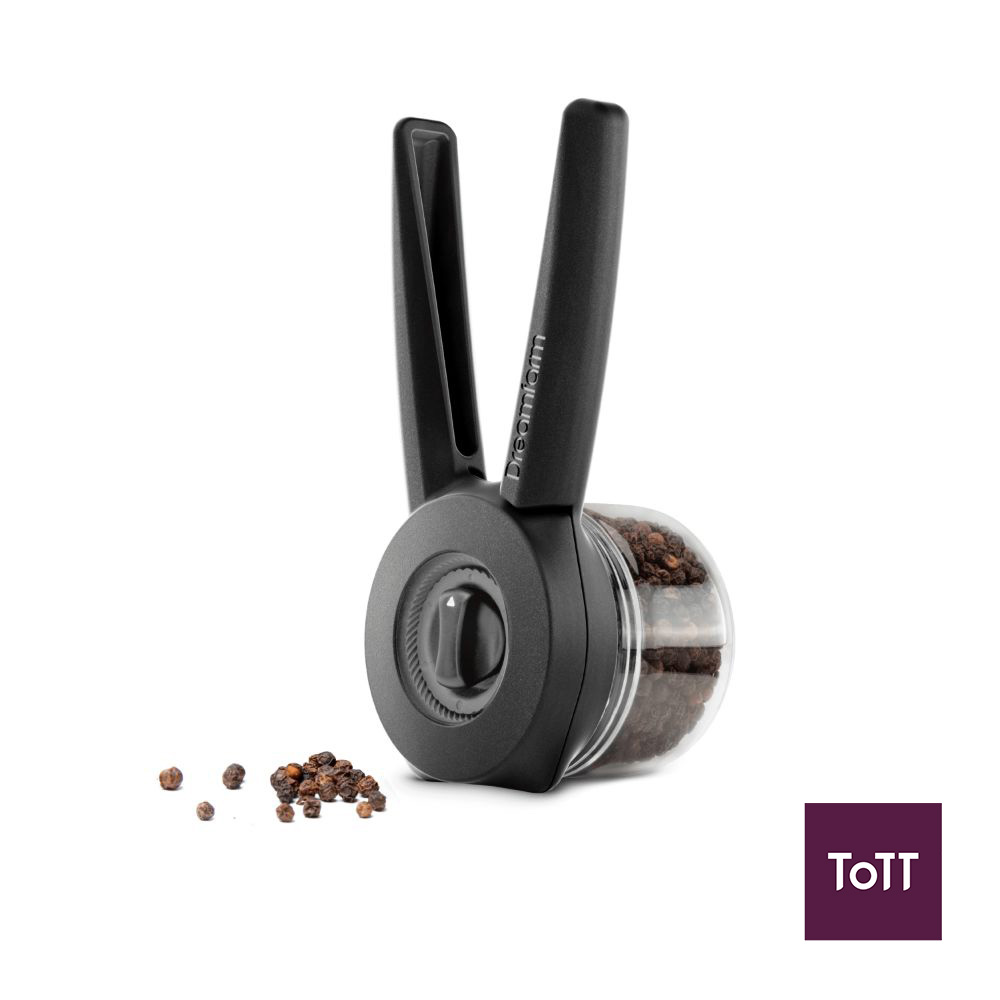 Ortwo Lite is a plastic version of Ortwo, the world's first pepper mill to combine the convenience of one-handed spice grinding, with the extra speed, ease, and an unmatched output of two. Ortwo Lite's custom designed, ultra-sharp ceramic grinder is fully adjustable with 6 settings from super fine to coarse, will never corrode or rust and is perfect for all spices – including salt. The wide-mouth, flat-bottomed, BPA-free spice jar is super easy to fill, dishwasher safe and super strong, so whether you're using it one-handed or two, this award-winner really is anything but run of the mill.
Welcome to Dreamfarm. We are an award-winning Australian design company that creates new and incredibly useful kitchen tools and gadgets. We design products that solve problems. All of our products have functional differences that make them work better than anything else on the market. You'll love our range because our products are high quality, useful, beautiful, and each have a moment of magic when they do something amazing that you've never seen before.