Dreamfarm Stainless Steel Spreading Knife, Kneed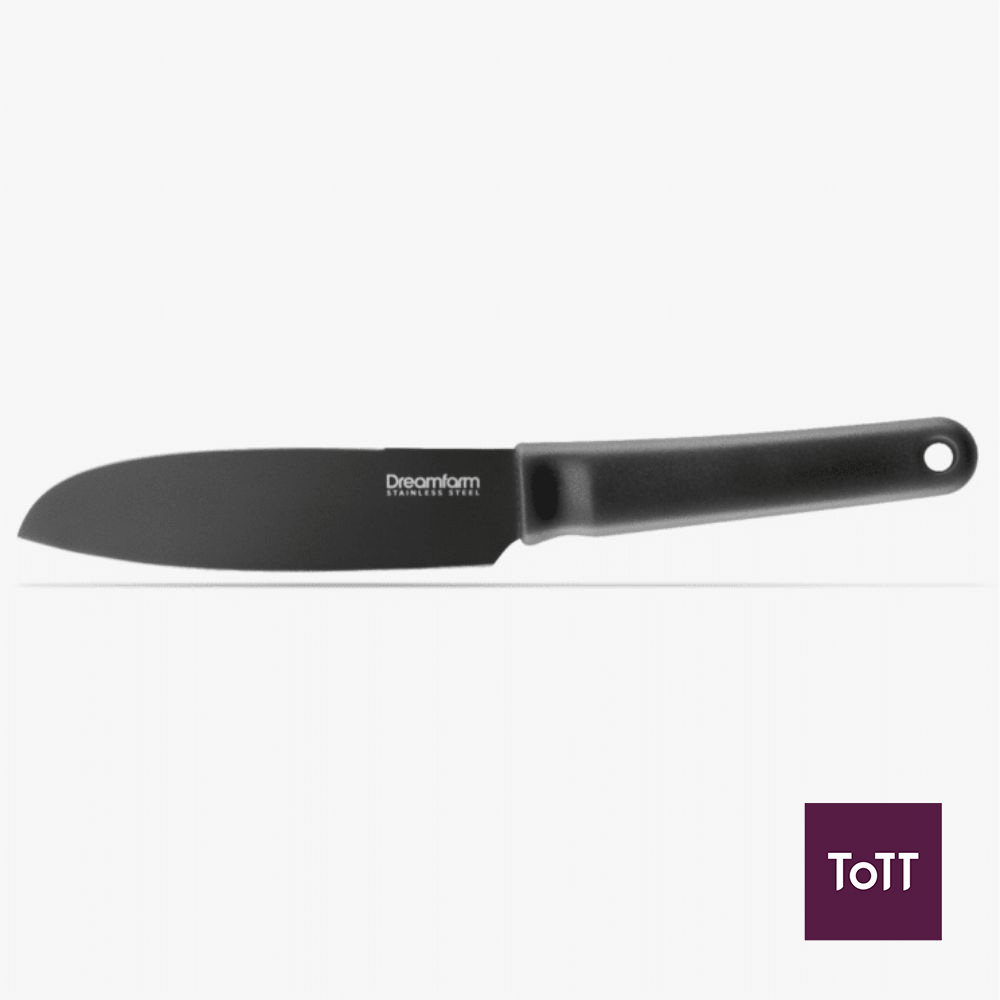 Kneed is just the knife you need. This everyday hero cuts, spreads, scoops, and will never rust in the dishwasher. It has a razor-sharp chef's blade on one side, a brilliant spreader on the other, and a clever plastic wrap cutter built into the wide-mouth sheath. Kneed's unique blade tip lets you scrape everything out of a container without scratching it or tearing your bread like a pointed knife. Its stainless steel blade has been titanised so it will never rust, and has no coating to chip off. Kneed is also the perfect avocado tool – cut it open and remove the avocado pit with Kneed's sharp side, then flip it over and use the spreading side to slice, scoop, and spread. Boom!
Welcome to Dreamfarm. We are an award-winning Australian design company that creates new and incredibly useful kitchen tools and gadgets. We design products that solve problems. All of our products have functional differences that make them work better than anything else on the market. You'll love our range because our products are high quality, useful, beautiful, and each have a moment of magic when they do something amazing that you've never seen before.