Eko Regal Stainless Steel Dish Rack, White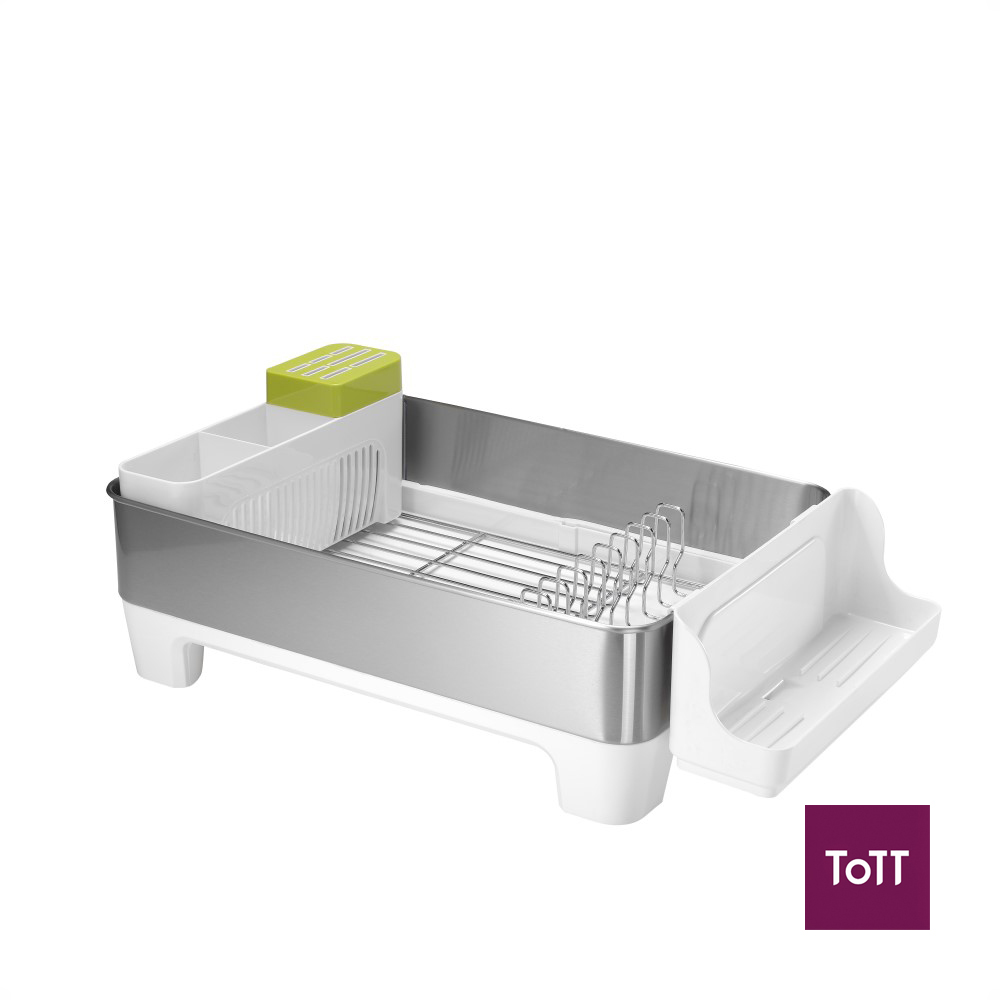 The Regal Dish Rack from EKO Utility has a solid stainless steel fingerprint-resistant frame and is large enough to hold 8 plates, 6 cups or glasses and a selection of kitchen utensils. Benefiting from a versatile configuration, the ABS utensil compartment can be hung on either the inside or outside of the dish rack and used with or without the knife block. The knife block ensures that sharp kitchen knives air dry safely and can be fully disassembled for easy and effective cleaning.
The removable, robust, stainless steel wire rack ensures up to 8 plates are separated for quick drying and to reduce damage to plates. Featuring an integrated drain spout which rotates through 360 degrees, the Regal Dish Rack can be used with any configuration of sink. The drain spout ensures that any excess water is returned to the sink rather than all over your kitchen work surface.
EKO was founded in 1997 with a vision to continuously innovate and redefine homeware. For homemakers seeking to transform their environment into a stylish and eco-efficient world, EKO is the way to re-imagine their home, with environmentally friendly products designed with beauty and intelligence at their heart. EKO brings aesthetics, high-quality, crafted materials and smart technology to the world. Sensible eco living, that is what the brand stands for EKO! EKO-Europe supplies under its own EKO brand high-quality products that add enjoyment to daily living. Products that radiate quality and are affordable to everyone, that's EKO. In recent years, EKO-Europe has grown and has acquired a strong position on the European market. EKO products are designed in-house and manufactured in our own factory with qualified personnel. Therefore, we can guarantee an optimal quality of our products and the best value for your money.