Eko Regent Stainless Steel Square Soft Closing Step Bin 9L, Brushed Finishing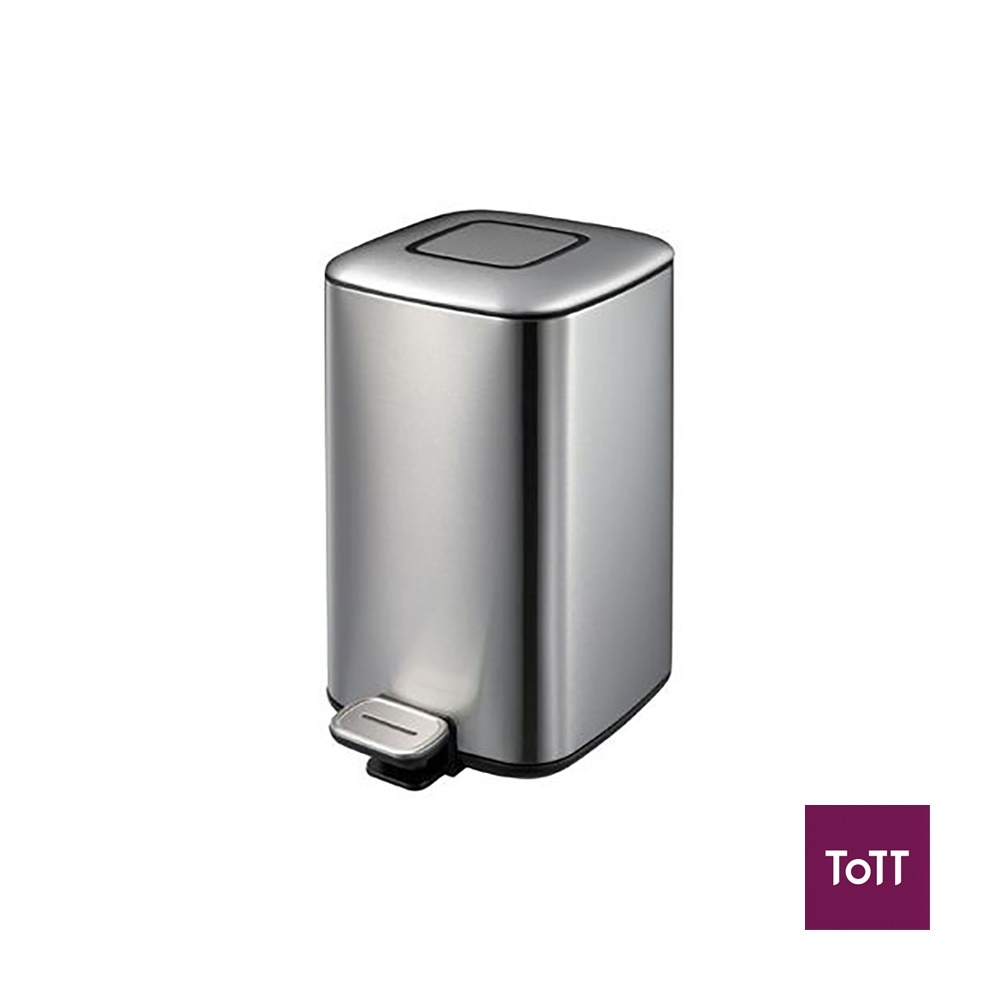 The 9L regent step trash can's compact, softened square design works anywhere you need a convenient, hands-free way to dispose of your trash. The fingerprint resistant stainless-steel finish defends against smudges and grime. The durable pedal mechanism has been designed and tested to last for more than 150,000 openings. Our patented "easy-lock" system holds the lid open for longer operation when needed. And the hydraulic damper of our soft close lid eliminates slamming. The regent comes with a rugged polypropylene liner that has a cut out bag fixer to hold your trash bag in place. And the built-in deodorizer compartment allows you to install your choice of charcoal filters or beads to control unpleasant odours between changes. A comfortable handle in the back allows for easy movement when required.
EKO was founded in 1997 with a vision to continuously innovate and redefine homeware. For homemakers seeking to transform their environment into a stylish and eco-efficient world, EKO is the way to re-imagine their home, with environmentally friendly products designed with beauty and intelligence at their heart. EKO brings aesthetics, high-quality, crafted materials and smart technology to the world. Sensible eco living, that is what the brand stands for EKO! EKO-Europe supplies under its own EKO brand high-quality products that add enjoyment to daily living. Products that radiate quality and are affordable to everyone, that's EKO. In recent years, EKO-Europe has grown and has acquired a strong position on the European market. EKO products are designed in-house and manufactured in our own factory with qualified personnel. Therefore, we can guarantee an optimal quality of our products and the best value for your money.