Evelin Large Dish Drainer L35.5 x W46 x H7.5 cm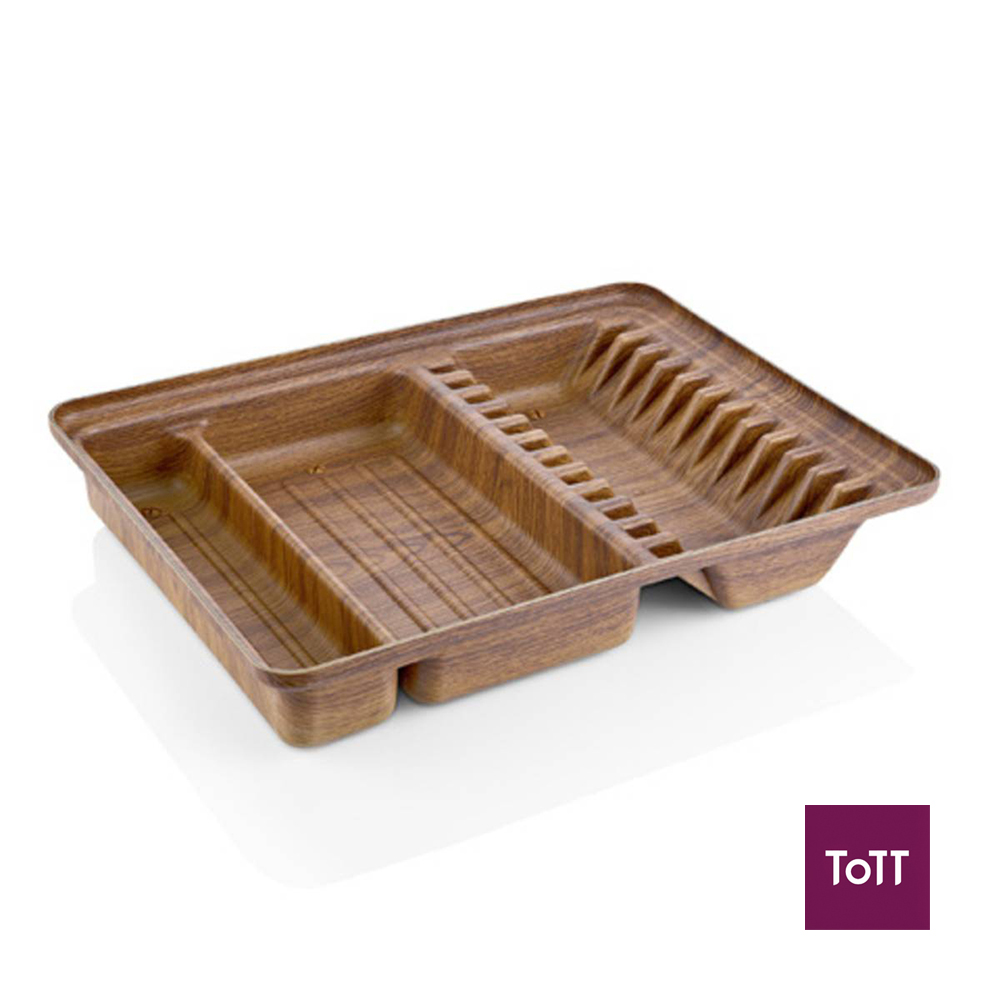 Beautiful wood-like design kitchen and serving ware made from food safe plastic that is also dishwasher safe.
Evelin has more than 36 years of experience in kitchen utensils production. Their signature natural wooden textured look is unique and definitely brings a touch of nature to your dining experience. Evelin products are made of polystyrene which is highly durable and not easy to break. The products have a good temperature endurance of between -25 degrees to +85 degrees.