Giesser Grapefruit Knife, Plastic Handle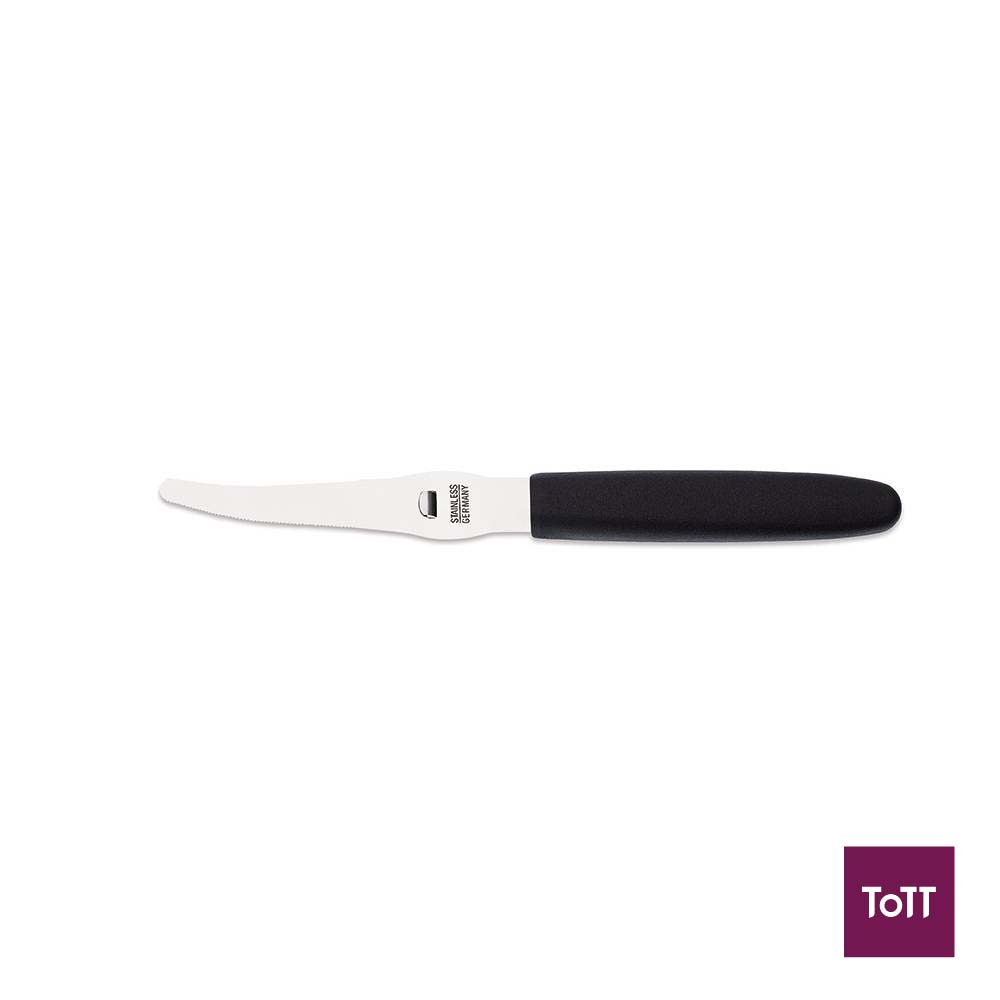 The giesesr grapefruit knife effortlessly cuts through your fruit, making eating a grapefruit not only easier, but also a little bit cleaner. Its curved, serrated blade is specifically designed to make this the perfect knife for the grapefruit lover. No more struggling to cut your grapefruit. The plastic handle fits comfortably in hand. The stainless steel blade won't rust no matter how many times you use it.
As one of the world's leading manufacturers of quality knives and accessories for professional use, GIESSER produces more than 8,000 knives daily at its plant in Winnenden, Germany. The broad product range includes 2,500 different forged and stamped knives, as well as accessories for the food service and food processing industries. GIESSER products feature outstanding materials and first-class workmanship. You'll find just the right tool for your demands.