Giesser Ham Knife 25cm with Serrated Edge, POM Handle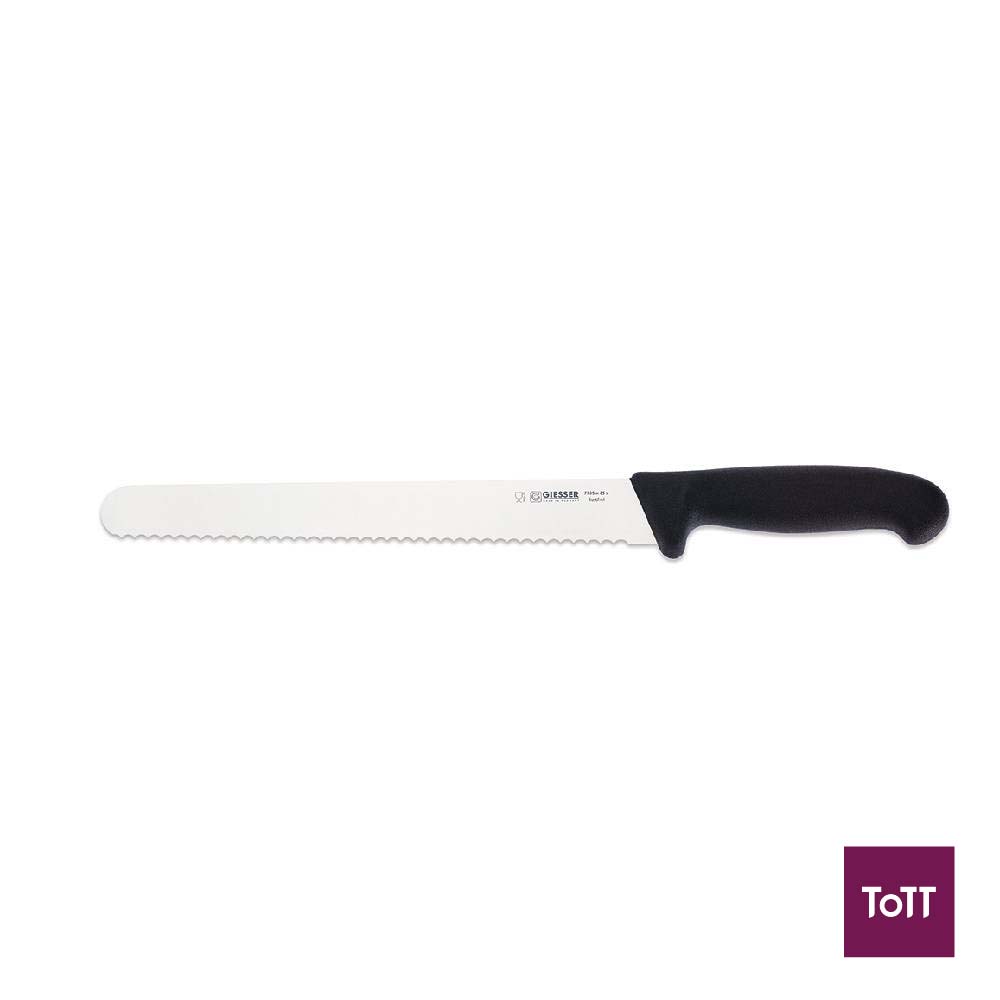 The Giesser ham knife comes with a vacuum-treated stainless steel serrated blade to ensure improved cutting. The non-slip handle shape ensures user comfort regardless of the type of use.
As one of the world's leading manufacturers of quality knives and accessories for professional use, GIESSER produces more than 8,000 knives daily at its plant in Winnenden, Germany. The broad product range includes 2,500 different forged and stamped knives, as well as accessories for the food service and food processing industries. GIESSER products feature outstanding materials and first-class workmanship. You'll find just the right tool for your demands.