Giesser Sticking Knife, Plastic Handle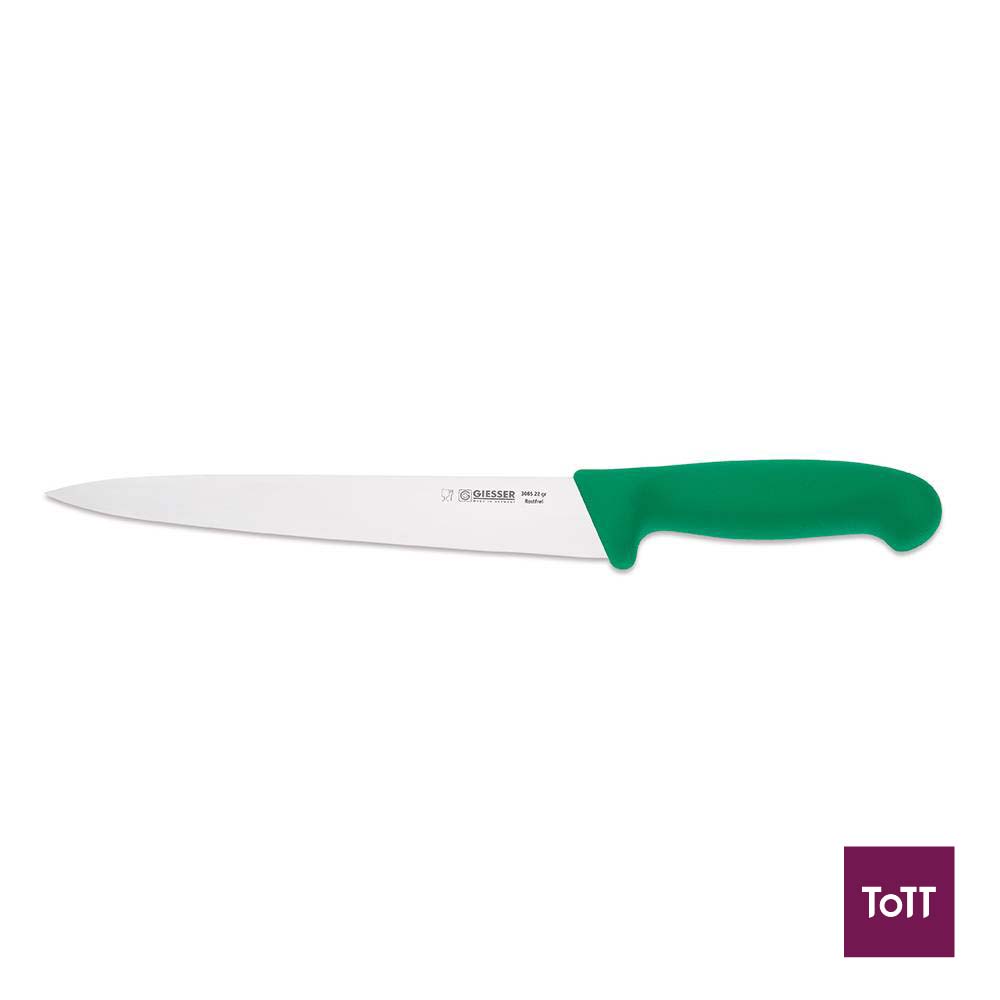 The Giesser sticking knife has thick, sharp blades for piercing meat. It is designed for professional use, mainly by butchers and also homeuse. It is built with an ergonomic handle that is made from a slip-proof plastic with a comfortable grip, for less stress on your hand, and flexibility that still retains a stable platform due to the hard core inside it! They are designed for continual use for long periods of time, are built to last, and are very easy to re-sharpen!
As one of the world's leading manufacturers of quality knives and accessories for professional use, GIESSER produces more than 8,000 knives daily at its plant in Winnenden, Germany. The broad product range includes 2,500 different forged and stamped knives, as well as accessories for the food service and food processing industries. GIESSER products feature outstanding materials and first-class workmanship. You'll find just the right tool for your demands.