Global Assorted Veg and Flexi Knife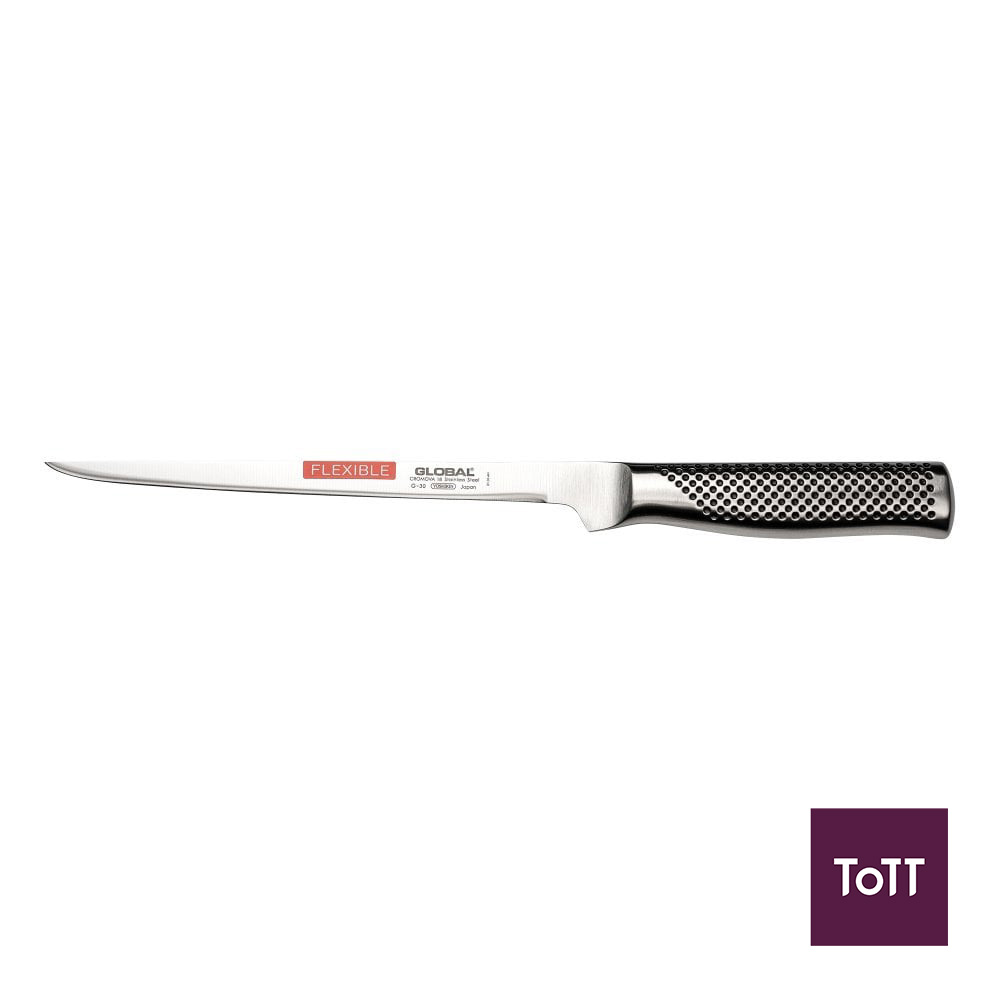 This Global Fillet 21 cm is great for filleting any type of fish. Its flexible blade allows you to get closer to the bone. It has a long and flexible blade to effortlessly get between the skin and the flesh of a fish.
The G-30 is made from CROMOVA 18 stainless steel, specially developed by GLOBAL as it holds a razor-sharp edge and resists rust, stains and corrosion.Ice tempered and hardened to Rockwell C56-58, each knife is carefully weighted by filling the handles with sand to achieve the optimum weight and perfect balance.
Other unique features include its smooth contours and seamless construction which eliminates food and dirt traps offering the ultimate in safety and hygiene. The acute 15-degree angle cutting edge provides unsurpassed performance and superior edge retention.
The Global Series of knives and accessories are a firm favourite in kitchens the world over, and for good reason. Their high-quality, modern Japanese design makes them a joy to use and a stylish addition to your kitchen. They're also easy to maintain and keep clean, so you know with the right care they'll last you a lifetime.