Ibili Set of 6pcs Cookie Cutter with Ejector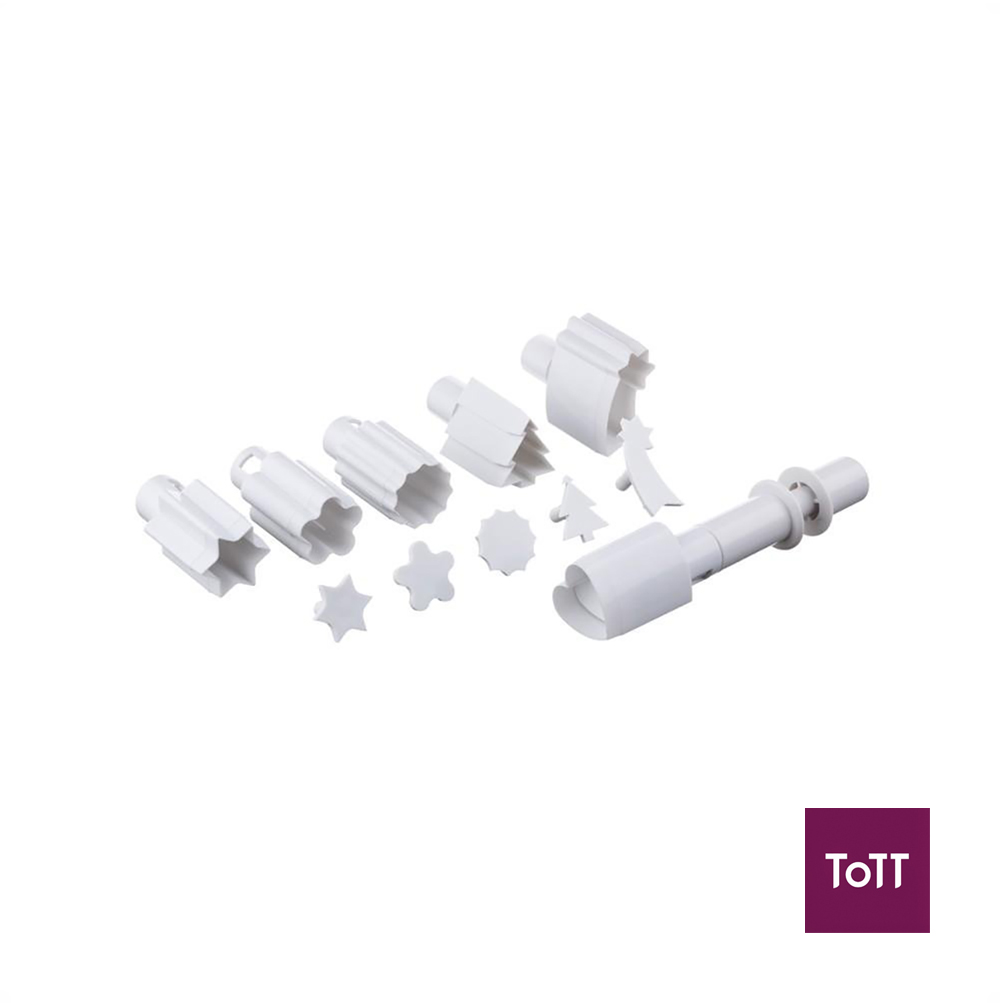 This cookie cutter with ejector from Ibili is the perfect tool to put variety in baking cookies. These cookie cutters features an ejector that easily pushes and slide the dough out from it without breaking or tearing the dough. This set includes a set of 6 cookie cutters in assorted shapes that are made from high-quality plastics. This means these cutters set is safe for children to use.
Ibili has been manufacturing kitchenware products since 1942. With more than 2000 different products from baking pans to pasta cutters, there is always an Ibili for everyone.