Instant Pot Yogurt Cups 5Pc/Set For #D60 Pressure Cooker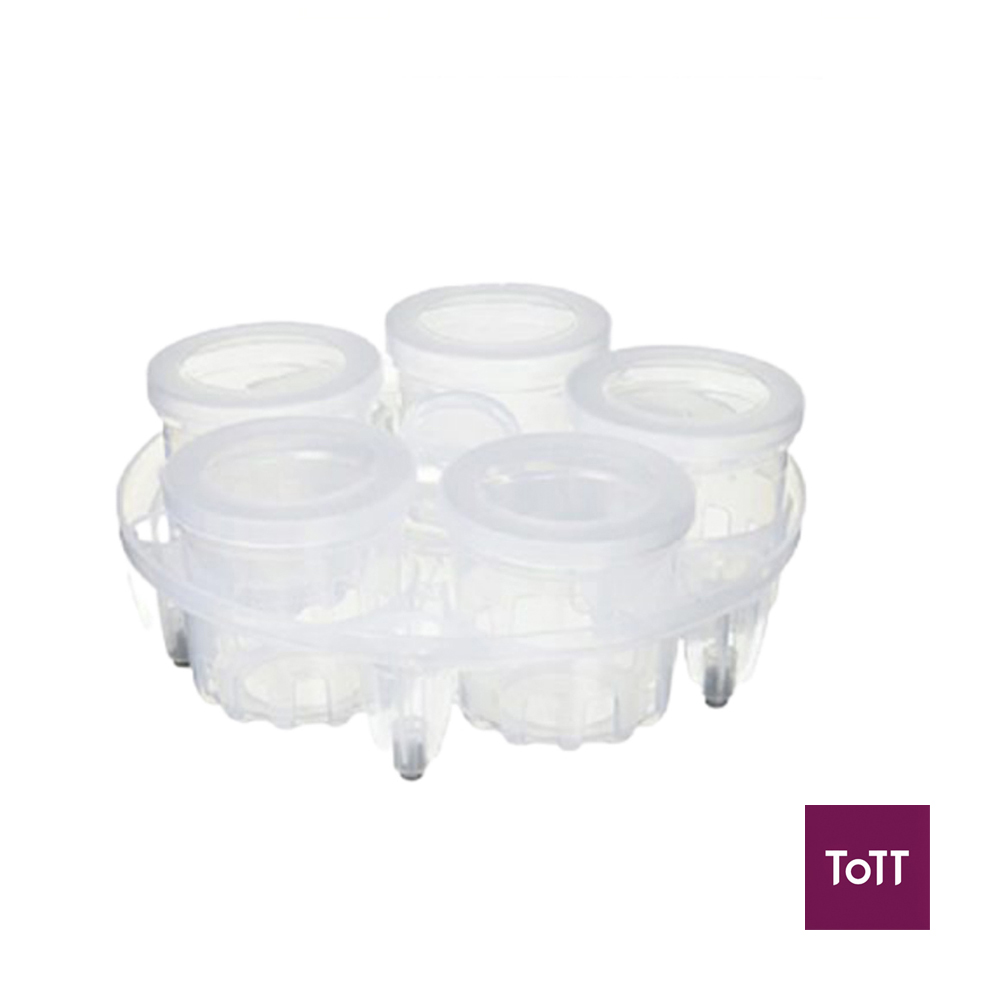 The Instant Pot yogurt maker cups set can make five – 5 ounce (150ml) cups of yogurt. The yogurt maker cup rack may also hold five 9 ounce (260 ml) feed bottles for sterilization by pressure steaming to kill bacteria, fungi and viruses.
5&6 qt/4.7 litres&5.7litres compatible.
Dishwashersafe.
Tips for Yogurt Making:
1) add 3 cups of water to the inner pot
2) Place the rack directly on the base with the cups containing pasteurized mild and starter.Make sure the water covers part of cups.
Additional feature:
The rack can also hold 5 9oz /260ml feed bottles for sterilization via pressure steaming,which kills all bacteria,fungi and viruses.
To sterilize,place the rack with feed bottles spout down into cup holder,add 2 measuring cups of water,select the sream function and let it run for 10 minutes.
Pressure can be released quickly at the end of the cycle.
Let the item cool down naturally before removing it from the Instant Pot.
Instant Pot has revolutionized the way home chefs everywhere cook. With simplicity, smarts, and speed, this #1 top-selling premium pressure cooker helps you put incredibly delicious, highly nutritious meals and treats on your table, quickly and easily. Now you can get even more from your Instant Pot experience with our Official Instant Pot Accessories—multi-use pans, multi-sized steamers, sturdy silicone and wire egg racks, cook-time-printed cutting boards, plus tools, gadgets, and cutlery, all specially designed to work with your Instant Pot.