Jiwins Ingredient Bin With Sliding Lid & Scoop Hook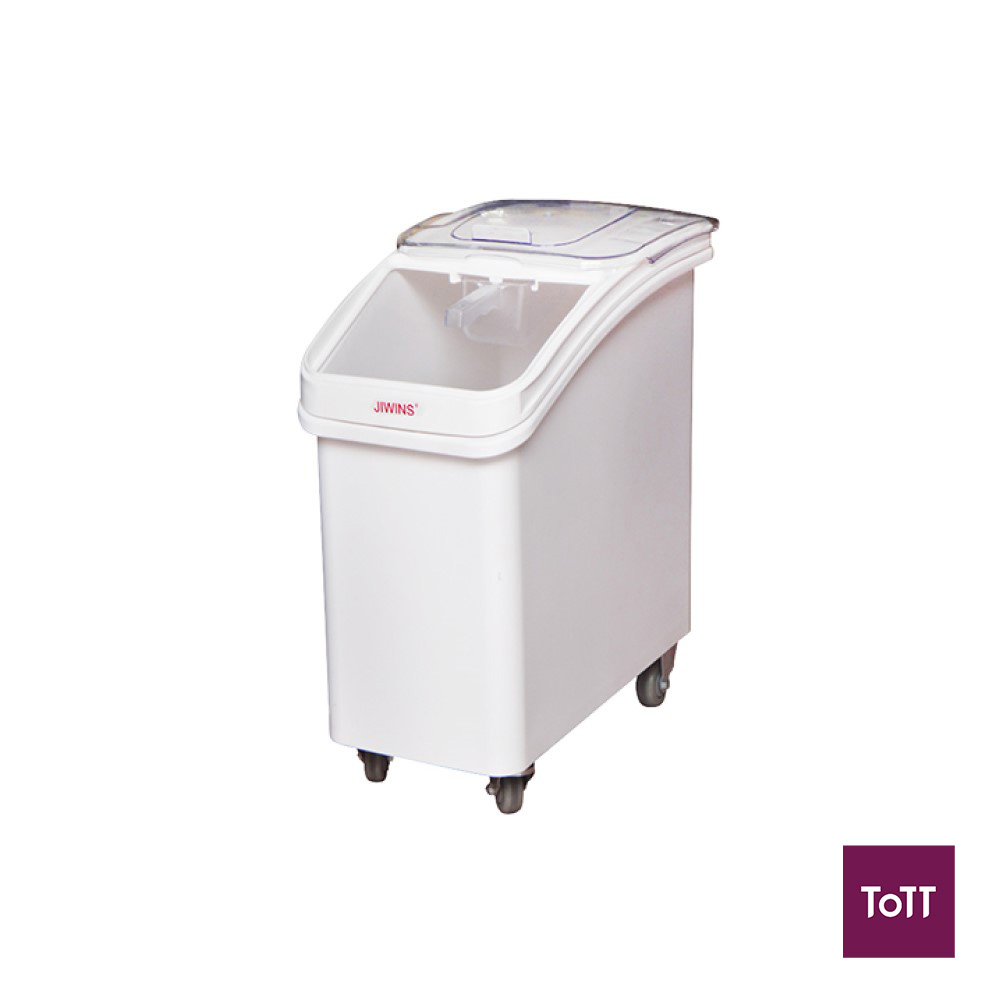 This bin is perfect for storing large quantities of dry ingredients under counters or in storage areas. Its 81L capacity and is perfect to store dried ingredients like sugar and flour. . A durable lid is designed to lock in freshness while keeping contaminants out. With an included scoop to help dispense your products, this ingredient bin is the perfect bulk storage solution your kitchen needs. The scoop stays in one designated area to reduce the risk of cross contact between the food and food container.
Founded in 2003, Jiwins is rapidly becoming the benchmark brand of kitchenware solutions. Jiwins offers a full range of innovative projects from GN pans, mixing bowls to kitchen utensils for foodservice, retail and homes. Each product is built with convenient features and commercial-grade materials that will deliver durability.