Jiwins Polypropylene Salad Spinner, Orange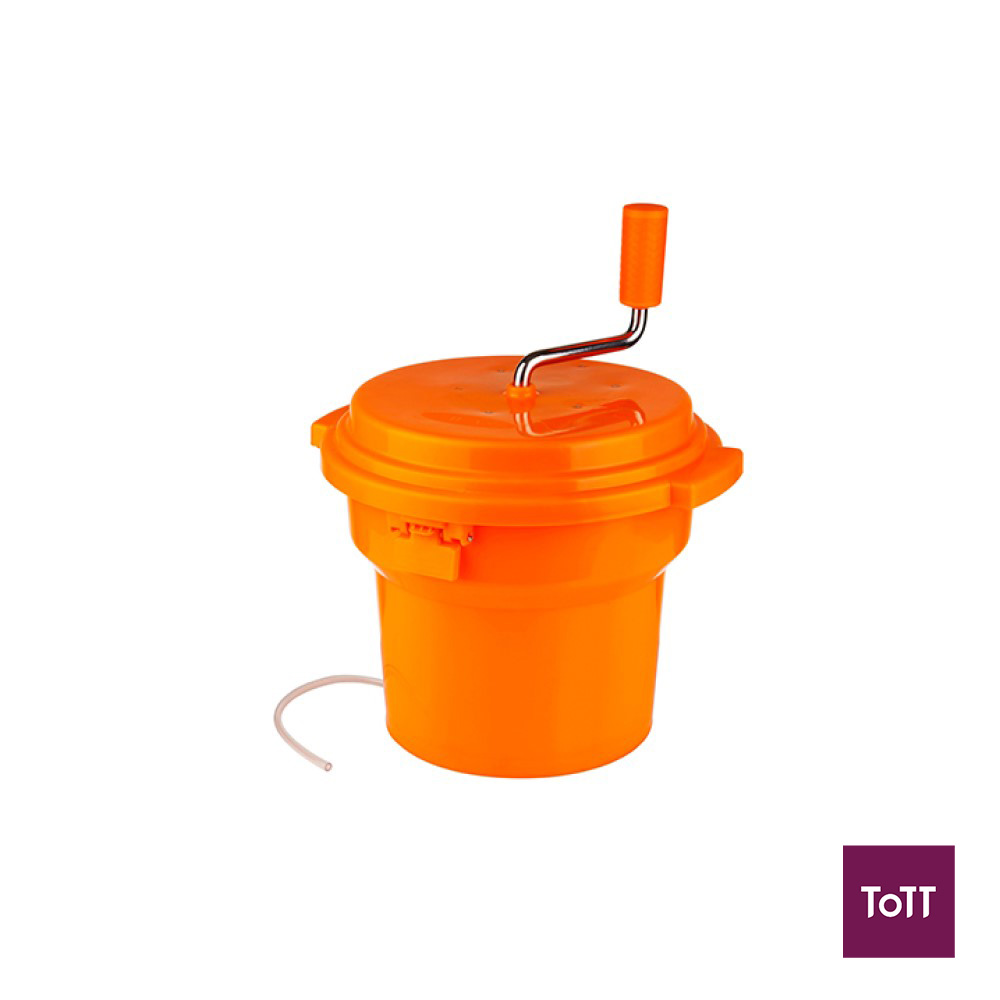 Wet, soggy salad is not only unappealing, but it causes salad dressings to run off of leaves. This may frustrate customers and make them use more dressing to enjoy the flavor, costing your business more money. This 9.5L gallon salad spinner / dryer with brake quickly removes excess water with each spin of the handle, ensuring that your salads greens are dry while providing a surface for salad dressing to cling.
Founded in 2003, Jiwins is rapidly becoming the benchmark brand of kitchenware solutions. Jiwins offers a full range of innovative projects from GN pans, mixing bowls to kitchen utensils for foodservice, retail and homes. Each product is built with convenient features and commercial-grade materials that will deliver durability.