Jiwins Shelf Ingredient Bin With Lid & Scoop,White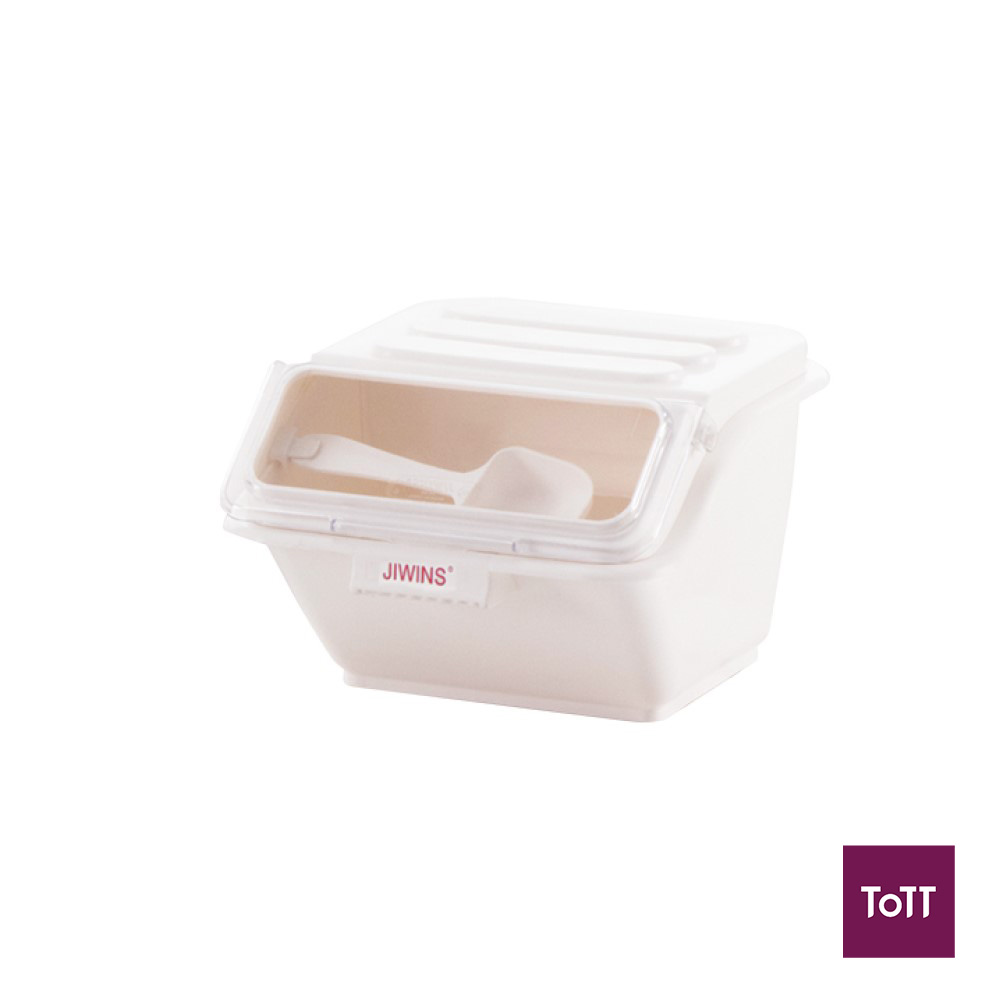 Perfect for both bartenders and cocktail lovers alike, this bar spoon is ideal for creating everything from mixed drinks to juice to frozen cocktails. Designed to spin effortlessly in your hand, it is perfect for recipes that call for the easy, deft mixing of ingredients, especially drinks with many ingredient layers. Simply combine all of the required ingredients in the serving glass of your choice and mix away!
Use this durable stainless steel bar shaker tin by ToTT for your busy bar. An ideal addition to any mixologist's arsenal, this shaker tin allows you to mix and chill cocktails prior to serving. It's designed to accommodate standard mixing glasses, providing you with a way to effectively mix liquids, ingredients, and ice. From sports bars to restaurants, this shaker provides the tools necessary to make martinis, cosmos, signature cocktails, and other delicious mixed drinks. With a durable stainless steel construction, this shaker will withstand heavy-duty use so you can focus on the craft of drink making.
Craft your most creative and popular cocktails with the help of this ToTT copper-plated bar strainer. The perfect addition to any mixologist's toolbox, this strainer allows you to drain cocktails from a bar shaker into a glass for a clean, professional final product and presentation. The heavy-duty spring is tightly wound to filter and catch aice and other solids, while the perforation pattern allows for smooth, efficient pouring. The 4 integrated prongs also balance the strainer on shakers and glasses, helping to prevent slipping. Use this strainer to concoct anything from specialty martinis and mojitos to classics like long island iced teas, whiskey sours, and screwdrivers.
Established in 2010, ToTT Store specially curates tools of the trade to inspire cooking, baking and hosting. Visit shop.tottstore.com to see our entire selection of products ranging from kitchen appliances, cookware, bakeware, and tableware, to housekeeping and food prep products. ToTT Store also offers cooking classes for the junior chef to the professional home chef.