Kitchenaid 5 Speed Hand Mixer,Onyx Black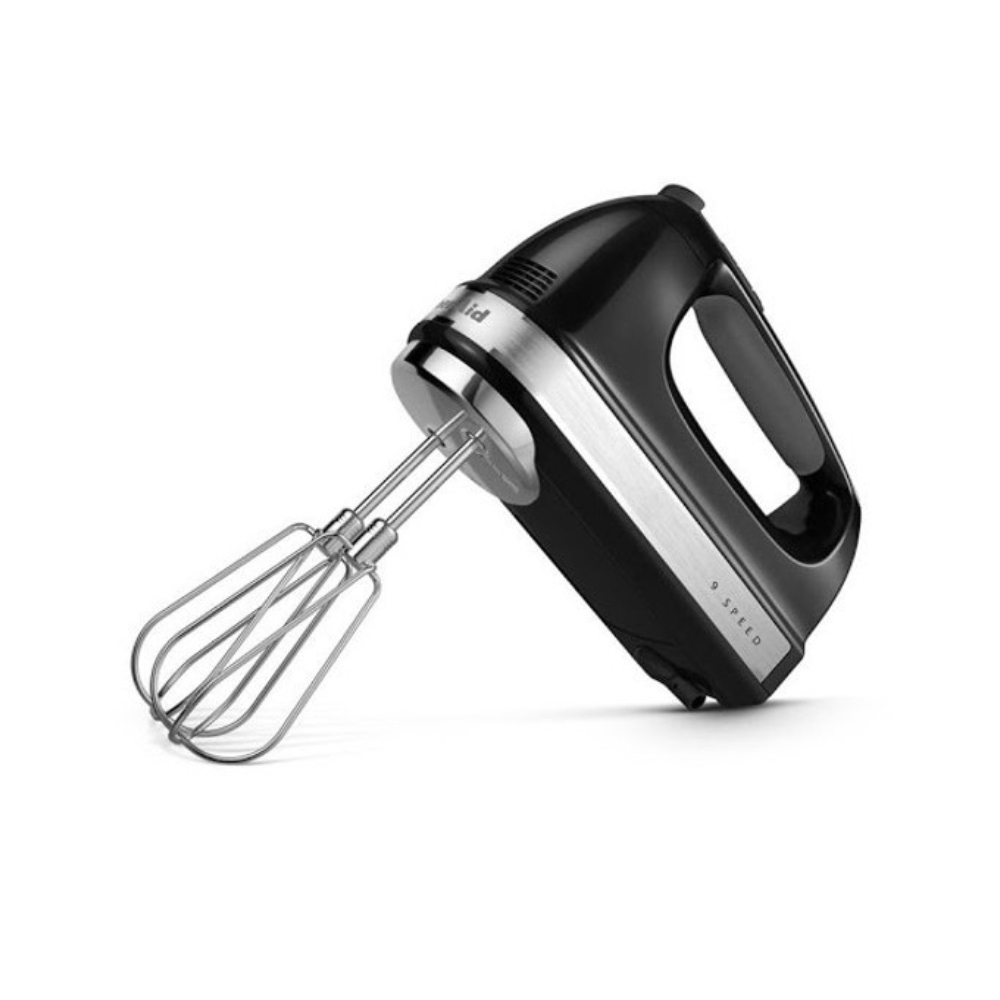 Premium Kitchen Appliances from KitchenAid
The 5 speed hand mixer is ready to tackle any job, big or small. This powerful little device even adjusts to the resistance of what you're mixing and features a soft start control to prevent ingredients from splattering. Perfect for whipped cream, icings, mousses, cakes, biscuits and cookie dough. Inclusions: Convenient accessory bag, stainless steel turbo beaters and stainless steel liquid rod attachment.
From the iconic stand mixer to innovative appliances, KitchenAid's appliance suites are designed with the maker in mind. Make a meal – and a statement – with our major and small kitchen appliances. Since 1919, KitchenAid has been bringing culinary inspiration to life, so no matter what you're creating, you'll get the most of making with kitchen tools made for you.