Kitchenaid Fresh Prep Slicer and Shredder Attachment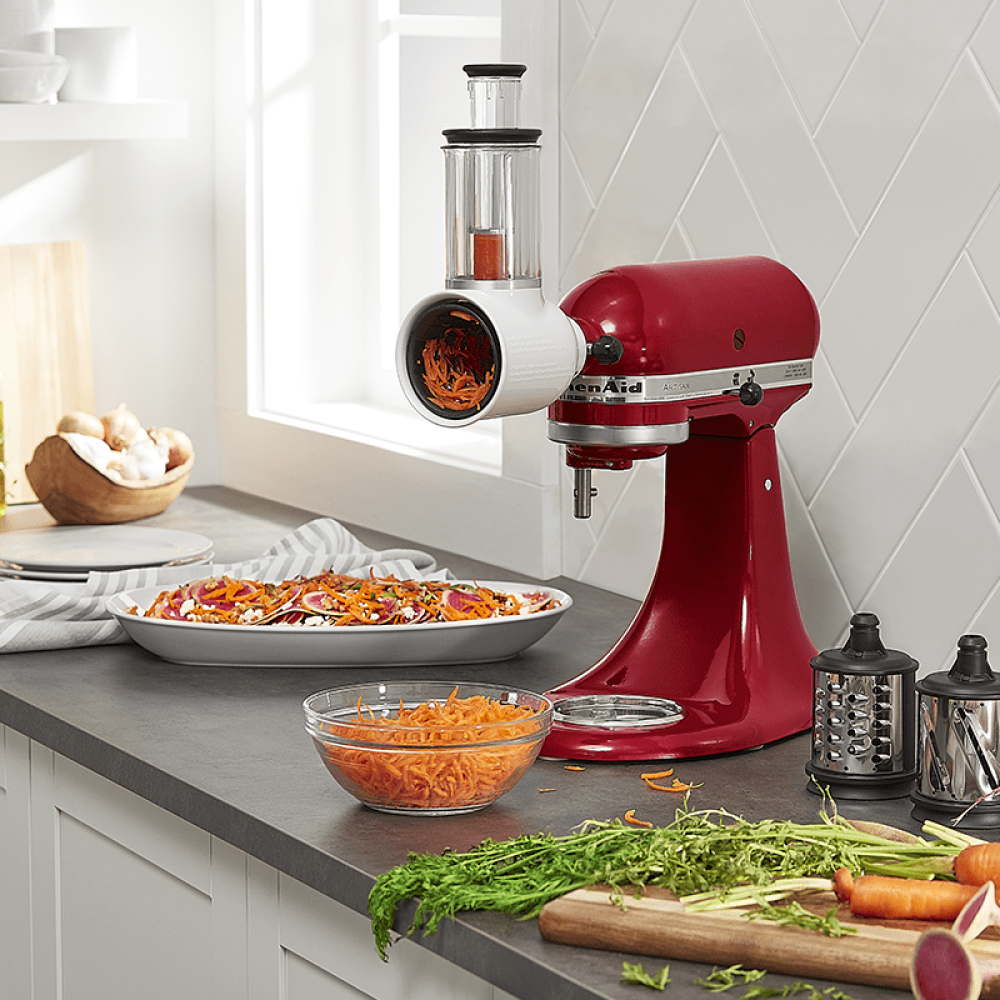 Easily add freshly sliced or shredded ingredients to all of your favorite salads, entrees, sides and more with the KitchenAid® Fresh Prep Slicer/Shredder Attachment. The KitchenAid® Fresh Prep Slicer/Shredder attaches to the power hub of your KitchenAid® Stand Mixer* and uses the power of the mixer to help you process fresh ingredients in minutes. And it comes equipped with three blades, offering endless slicing and shredding possibilities. * sold separately.
Model KSMVSA Includes
(1) Slicer/Shredder attachment
(1) Slicing Blade (3mm)
(1) Medium Shredding Blade (4mm)
(1) Coarse Shredding Blade (6mm)
(1) 2-in-1 Food Pusher
(1) Storage Case
From the iconic stand mixer to innovative appliances, KitchenAid's appliance suites are designed with the maker in mind. Make a meal – and a statement – with our major and small kitchen appliances. Since 1919, KitchenAid has been bringing culinary inspiration to life, so no matter what you're creating, you'll get the most of making with kitchen tools made for you.