Lacor Chrome Weighing Scale With Plastic Bowl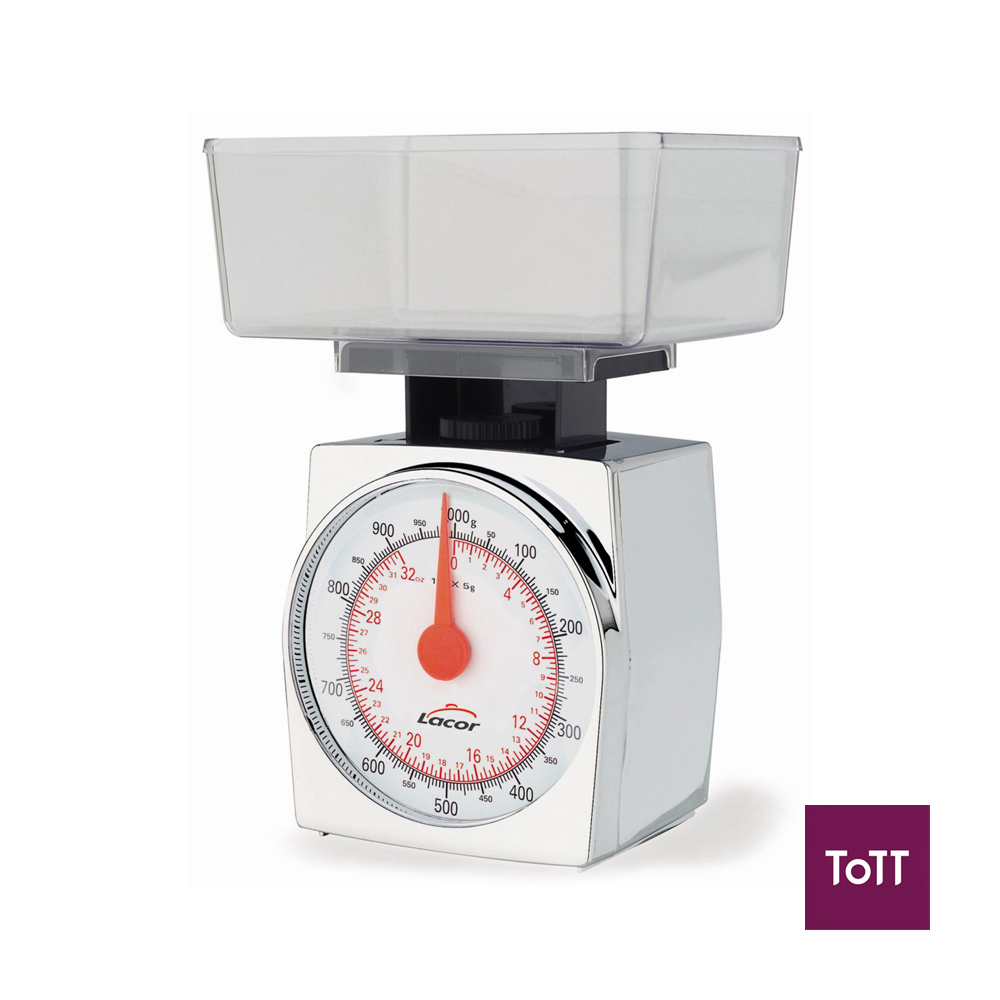 The Lacor Stainless Steel Kitchen Weighing Scale features accurate measuring in an environment where a digital scale is not essential. This durable spring scale has a metal chrome frame, easy to read dial display and plastic bowl. The scale is a reliable weighing apparatus as well as a great kitchen décor.
For over 60 years Lacor has been providing the foodservice industry and households with an incredible range of kitchenware, tableware, pastry ware, utensils and much more. Lacor's range of cookware includes paella pans, saucepans, casserole dishes, griddles and frying pans.