Lacor Eco-Chef Aluminium Non-Stick Frying Pan Ø18xH3.8cm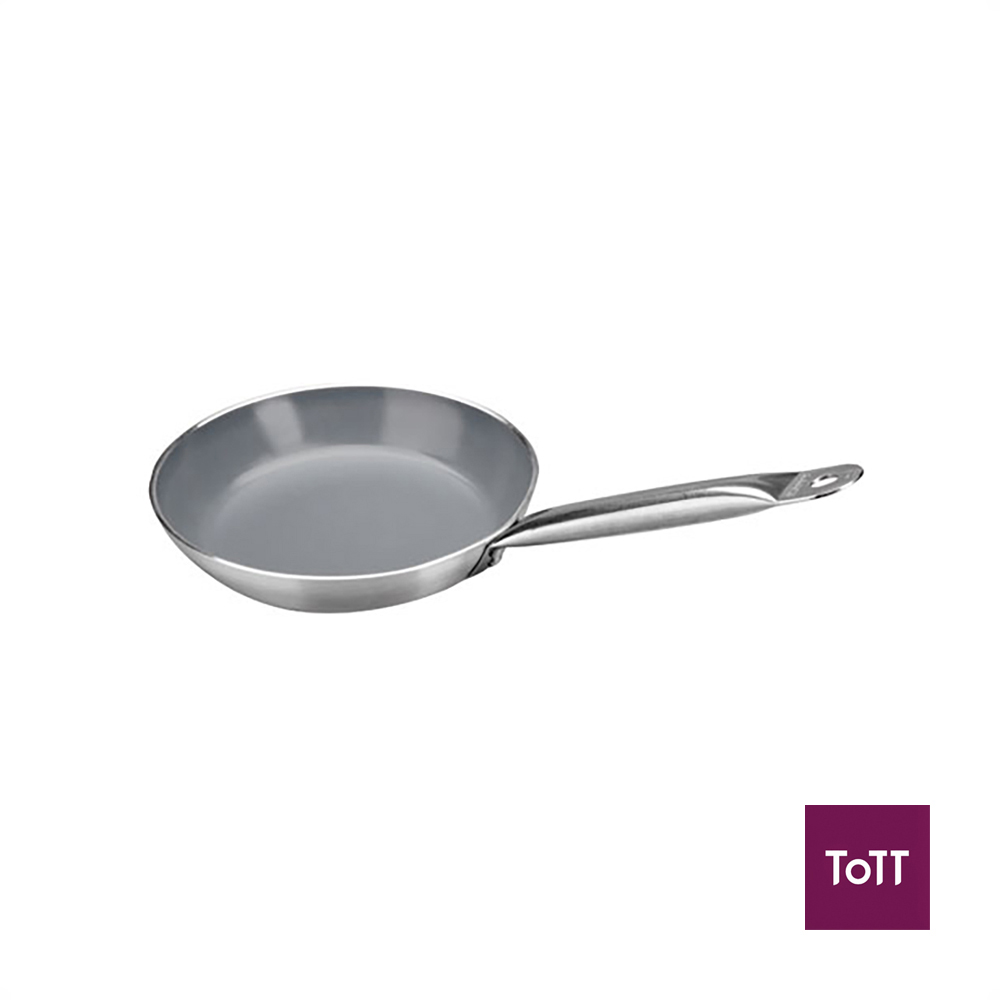 The Lacor Eco Chef range is made from stainless steel with sandwich thermo-diffuser bottom (a layer of aluminium between 2 layers of stainless steel) that allows optimal heat diffusion, favouring energy savings and uniform cooking. Suitable for all types of cooking surfaces (including induction and the oven). Interior matte finish and exterior brightness-matte finish.
Before using this pan for the first time, wash it in hot, sudsy water, rinse and dry. The pan should then be lightly greased with oil or cooking fat. After each use, wash up in hot water with a detergent using a soft pad, a sponge, or a nylon brush.
For over 60 years Lacor has been providing the foodservice industry and households with an incredible range of kitchenware, tableware, pastry ware, utensils and much more. Lacor's range of cookware includes paella pans, saucepans, casserole dishes, griddles and frying pans.