Lacor Stainless Steel 4-Sided Box Grater L11xW9xH23cm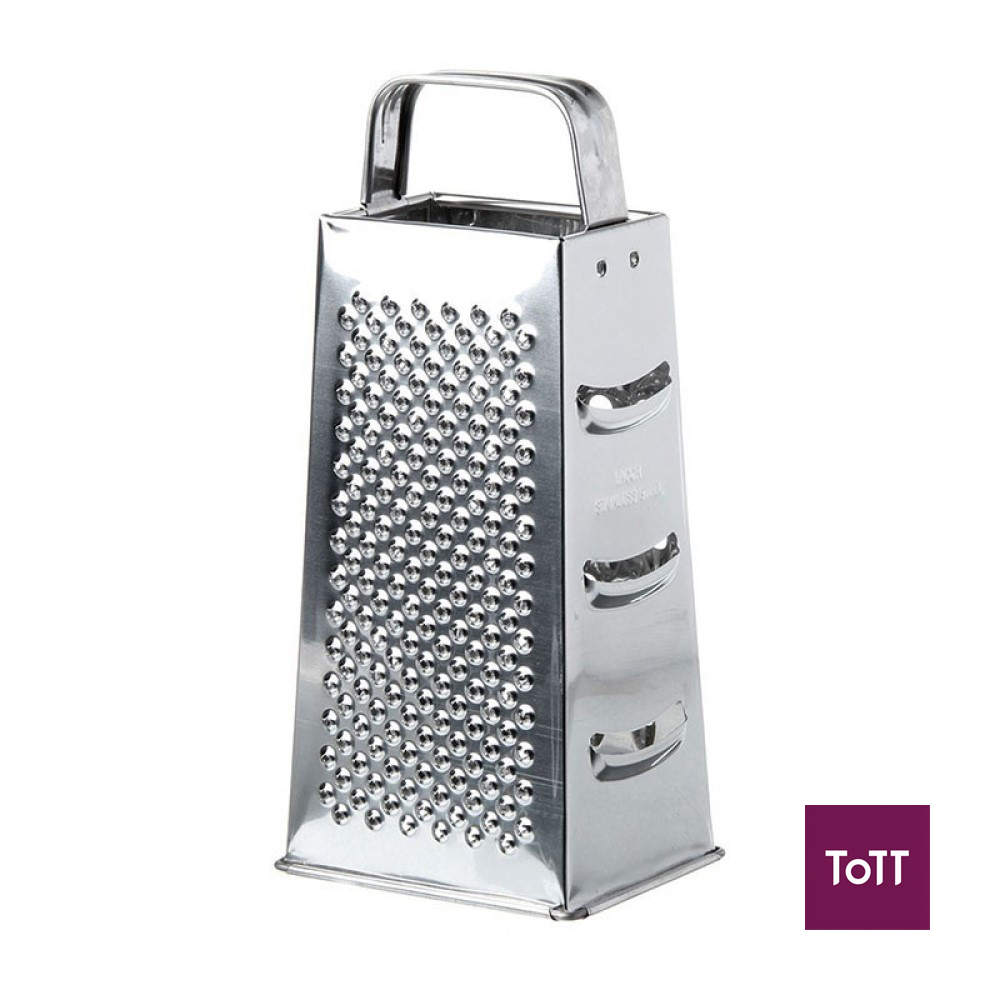 With minimal effort you can perfectly shred and slice cheese and vegetables. Get creative and make dinner exciting again by grating, slicing and making fresh zest to take your meals to another level. Consider getting rid of all the other graters and slicers you may own to make room for this. Coarse grating, Medium grating, Fine grating/Zester and even a Slicer – all in one convenient tool. Quickly prep an array of foods like cheese, potato, squash, zucchini, carrots, lemons and cucumbers. Multi-functional with a comfortable handle that gives you total control.
For over 60 years Lacor has been providing the foodservice industry and households with an incredible range of kitchenware, tableware, pastry ware, utensils and much more. Lacor's range of cookware includes paella pans, saucepans, casserole dishes, griddles and frying pans.