Lava Cast Iron Griddle Grill With Integral Metal Handle L26x45cm, Red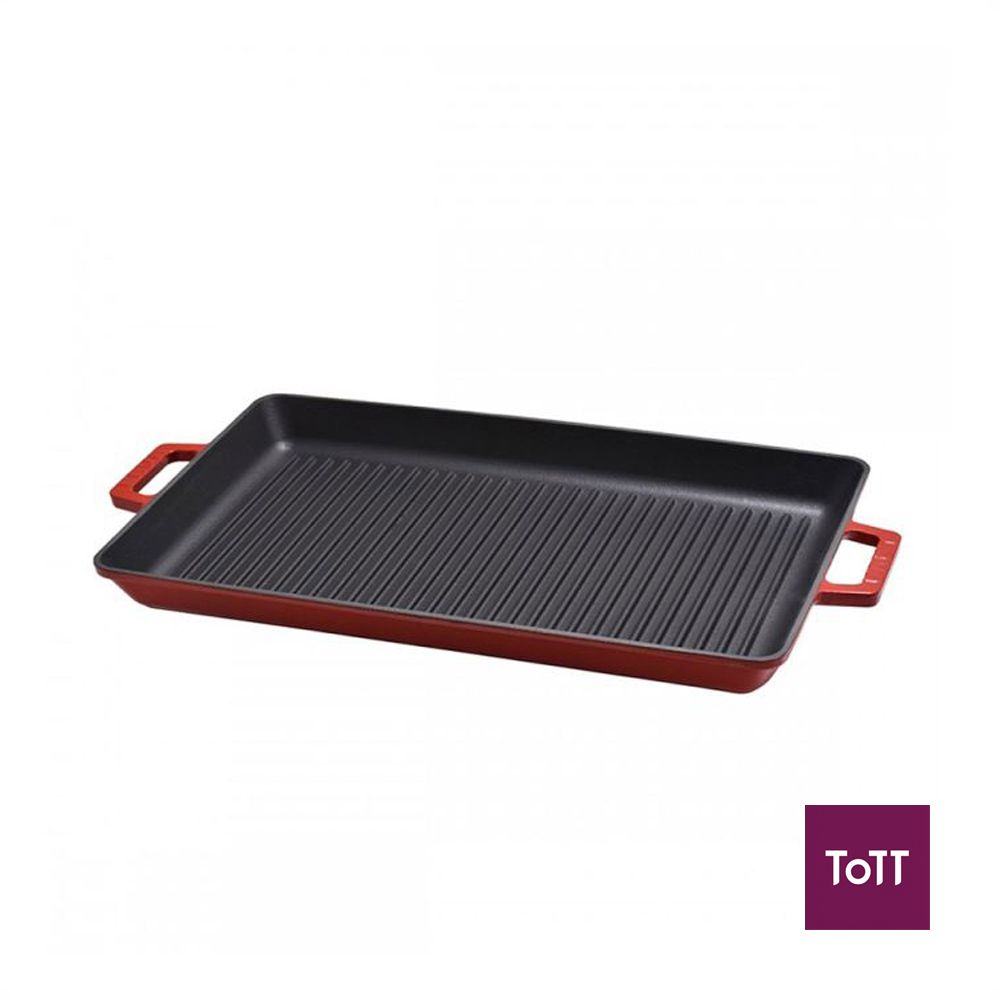 Lava cast iron rectangular grill pan is perfect for grilling and searing steaks, delicious burgers, shellfish and roasted vegetables. This grill is constructed of thick cast iron to maintain its temperature and evenly distribute the heat for optimal cooking conditions. While cooking, ridges allow excess fat and grease to drain. The exterior is treated with double layers of enamel to ensure many years of use. Lava cast iron pans do not need to be seasoned before use. Just wash, dry and start grilling.
Lava brings more than 40 years of experience creating superbly beautiful and functional cast-iron cookware. Lava Cast Iron is easy to clean, our castings can be washed in a dishwasher or by hand and environmentally-conscious – cast iron is 100% recyclable and saving energy due to its ability to retain heat. Cast iron cooking is not a trend. Cast iron pots and pans have been used for centuries and were treasured for their durability and their capacity to retain heat, thus improving the quality of cooked food. This signature enamelled cast iron cookware is ready to use out of the box. Just wash, dry and start cooking. No seasoning is ever required.