Lava Eco Cast Iron Square Grill Pan With Metal Handle 26x26cm, 2.2L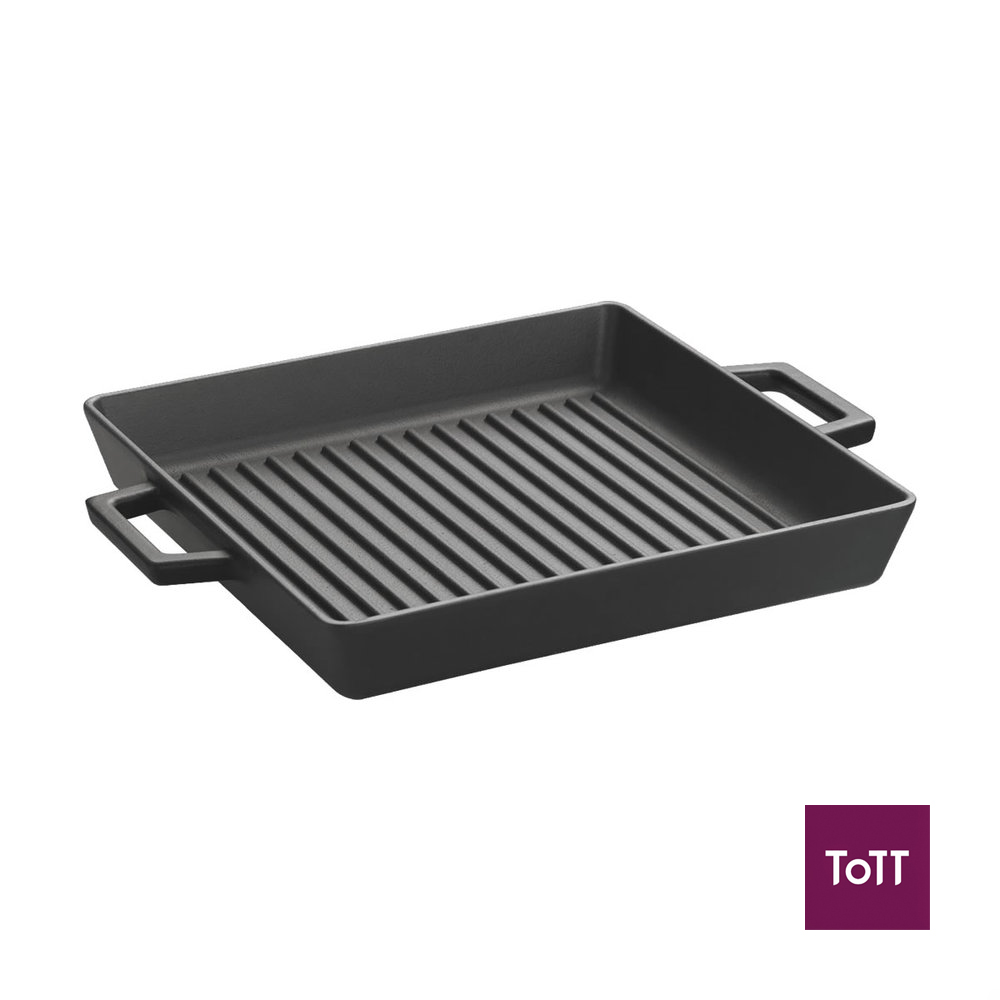 This ECO Series Enameled Cast Iron Grill Pan in Slate Black can transform your stovetop into a grill in seconds. The 10 inch x 10 inch porcelain enameled cast iron grilling surface of this grill pan ensures that everything from steaks to vegetables cooks evenly and perfectly every time. Integral handles make moving this pan from your stove top into your oven for finishing or broiling a snap. This perfect size cast iron grill pan can efficiently work over most stove top heating elements and go into the oven for finishing for thick cuts of meat or large portions of vegetables. Uniquely grooved grilling bars channel fats and oils away from food for more healthy cooking and create perfect char marks every time. 1.7 in. raised pan sides accommodates grilling larger cuts of meat or large servings of vegetables with less splattering and mess.
Lava Eco Series enameled cast iron grill pans are compatible with most heating elements, ovens and outdoor grills and are temperature rated up to 500°F.
Lava brings more than 40 years of experience creating superbly beautiful and functional cast-iron cookware. Lava Cast Iron is easy to clean, our castings can be washed in a dishwasher or by hand and environmentally-conscious – cast iron is 100% recyclable and saving energy due to its ability to retain heat. Cast iron cooking is not a trend. Cast iron pots and pans have been used for centuries and were treasured for their durability and their capacity to retain heat, thus improving the quality of cooked food. This signature enamelled cast iron cookware is ready to use out of the box. Just wash, dry and start cooking. No seasoning is ever required.