Le Parfait Set of 3 Terrines Super Glass Preserving Jar With Clip Ø7cm, 200ml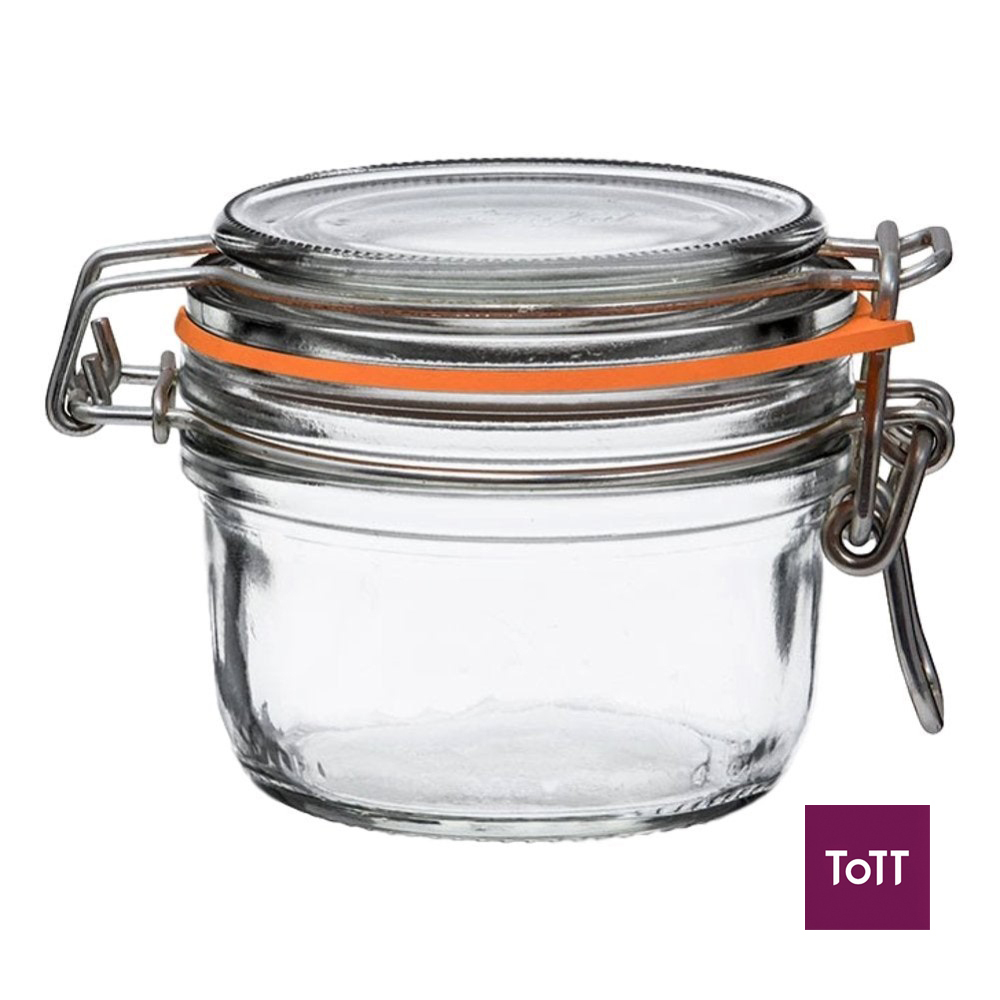 The 200ml Le Parfait Super Terrine Preserving Jars are ideal for creating and storing your own homemade pates, terrines and so much more. They feature the classic wire hinge, clip lid for a safe and secure seal and the straight sides with a slightly conic shape helps to turn out your delicious homemade treats easily without resistance. The famous orange rubber seal, keeps the product air tight, allowing long-term preservation.
Le Parfait was founded in the early 1930s in Reims, France, at Verreries Mécaniques Champenoises (VMC), a major glass-making company. With a steady production of high-quality wares and a product line that has continuously evolved to meet consumers' changing needs and desires, Le Parfait served the glass jar market throughout the 20th century. The brand built its presence in grocery shops and general stores all around France, helping make it household name!