Le Parfait SET OF 3 Terrines Familia Glass Preserving Jar With Screw Top 350ml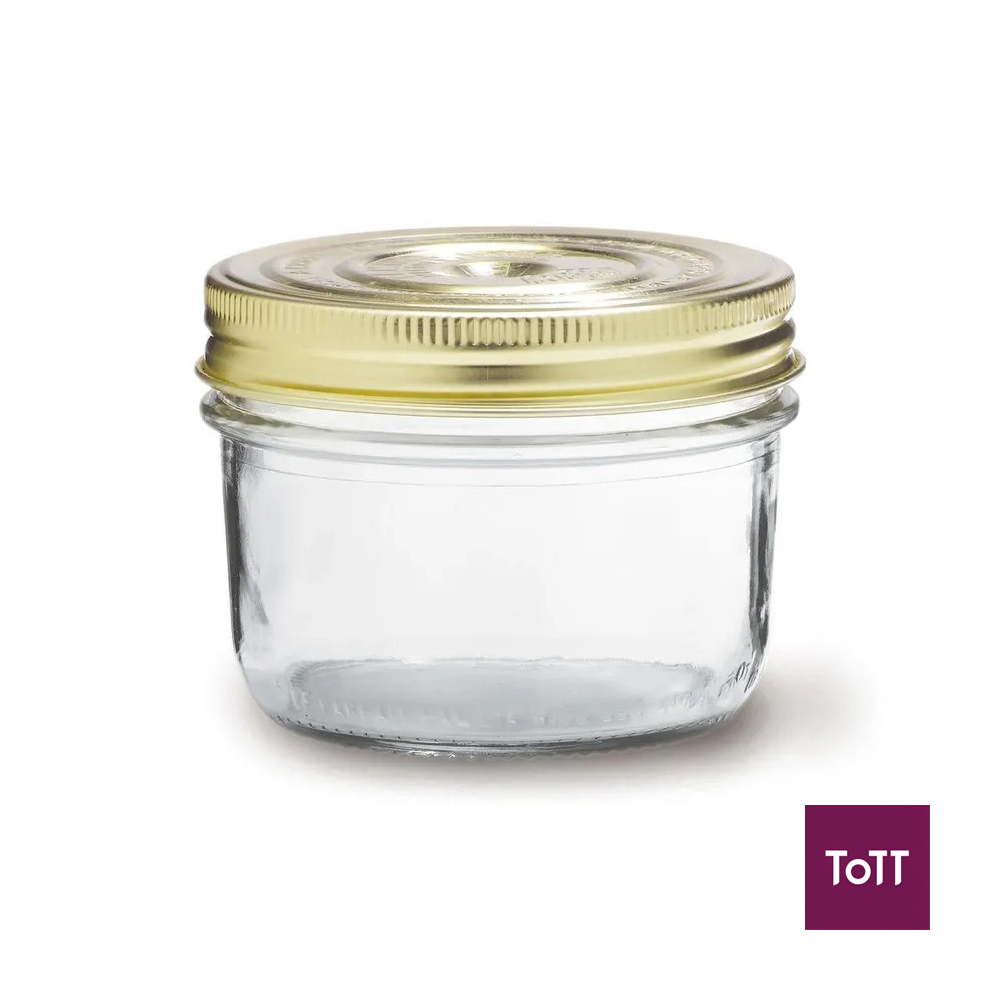 The 350ml Le Parfait Familia Terrine jars are ideal for storing preserves, pasta, dried fruit and home canning. The Le Parfait Familia Wiss Terrines feature widest opening on the market (30% wider than competing brand), with a two-piece metal sealing cap and metal screw lid for the ideal seal. Its slightly tapered glass body is very convenient for turning out the contents in the blink of an eye! Crystal clear glass with embossed contours showcase the quality of the contents with upscale sophistication.
Le Parfait founded in the early 1930s in Reims, France, at Verreries Mécaniques Champenoises (VMC), is a major glass-making company. Often imitated, but never replicated, Le Parfait endorses a versatile product range which can be confidently used for long-term preservation of food products, pantry organization, elegant counter and tabletop storage, gourmet food service, artful decoration, and glass packaging for the finest specialty goods.