Mastrad 2-In-1 Thermospatula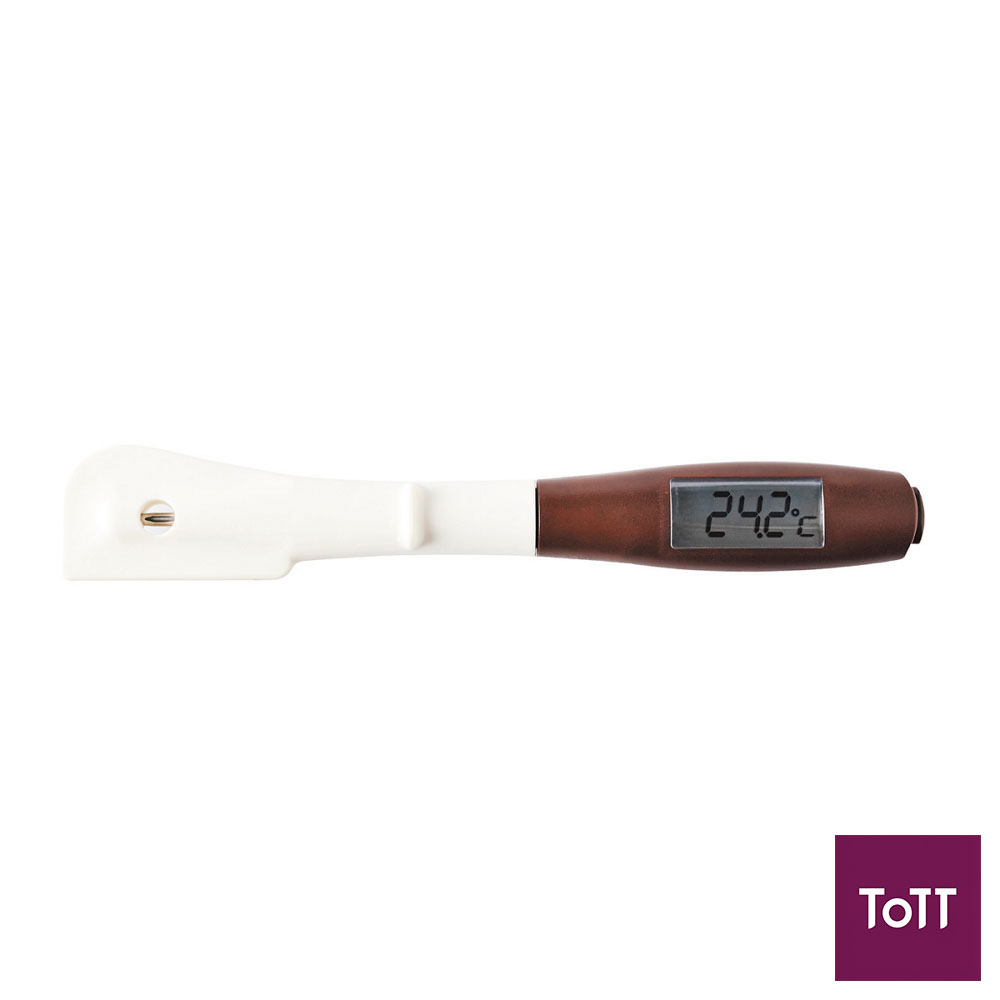 Ideal for making desserts that require heating to an exact temperature, Mastrad's Thermospatula makes it possible to stir and scrape the sides of a bowl, all while measuring your ingredients' temperature.
The flexible silicone tip makes it easy to stir ingredients and scrape the bottom of containers, regardless of their shape. Thanks to its built-in stand, the spatula won't come into contact with your work surface, helping it stay clean. The probe provides precise temperature readings between -58°F (-50°C) and +482°F (+250°C), to the nearest tenth of a degree. The removable silicone tip can be used for a variety of foods (meat, fish, foie gras, etc.). Practical: the flexible silicone tip is dishwasher safe for easy cleaning.
Mastrad is a French company specialising in the design, manufacture and distribution of creative and innovative kitchen utensils. For over 25 years, Mastrad have been placing "l'art de l'utile" (the art of utility) within the reach of every kind of chef. Today Mastrad's product collection has expanded from ice cream scoops, baking kits to storage boxes that will help you make your kitchen more functional, pleasant and colourful.