Mastrad Silicone One-Piece Spatula Spoon 27.5cm, Grey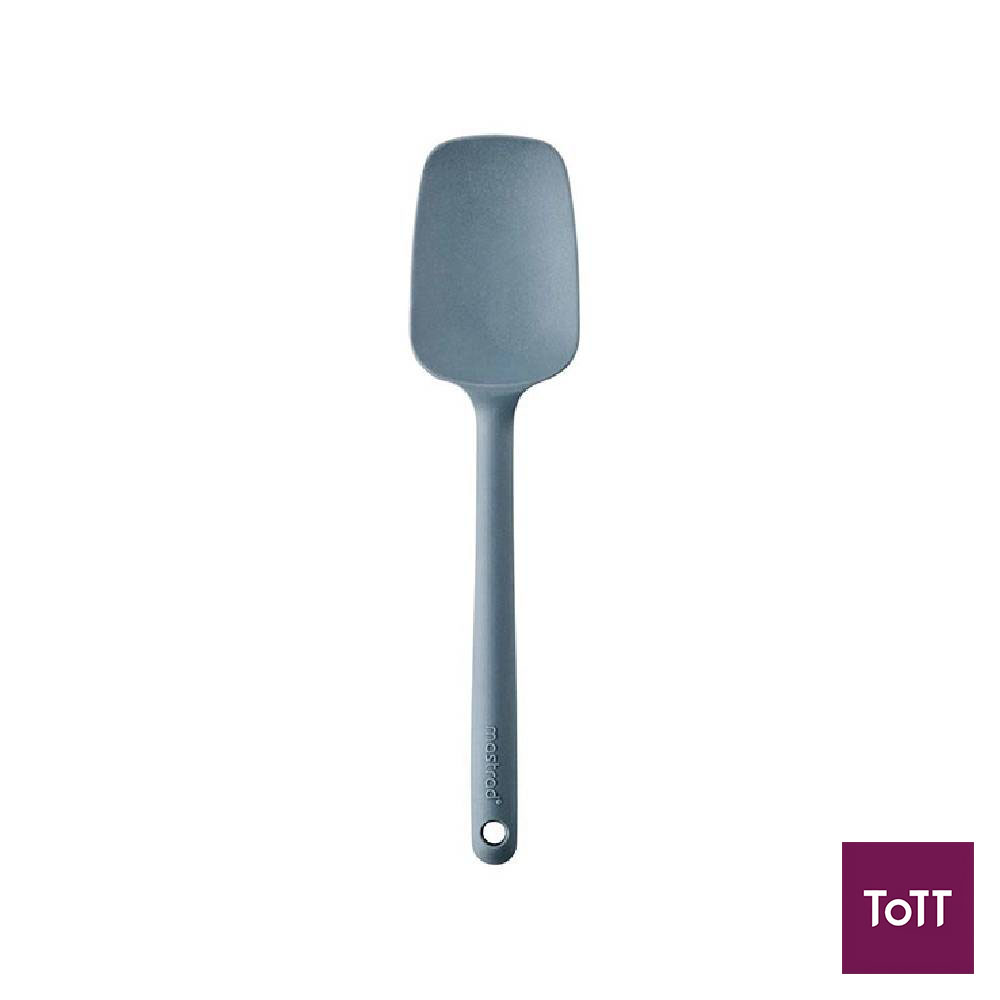 The all-silicone spoon spatula is the perfect tool for every kitchen and all your mixing and cooking needs. It is flexible, dependable, and adaptable, perfect for mixing, topping, and scraping. Made from durable silicone, our spoon spatula can really take the heat (up to 572°F)! The hygienic, one-piece design helps keep your utensils clean and your food safe. Keep it handy so you don't have to reach far to get the last bit of batter from the bottom of the bowl.
Mastrad is a French company specialising in the design, manufacture and distribution of creative and innovative kitchen utensils. For over 25 years, Mastrad have been placing "l'art de l'utile" (the art of utility) within the reach of every kind of chef. Today Mastrad's product collection has expanded from ice cream scoops, baking kits to storage boxes that will help you make your kitchen more functional, pleasant and colourful.