Mastrad Stainless Steel Salad Spinner With Lid 4.5L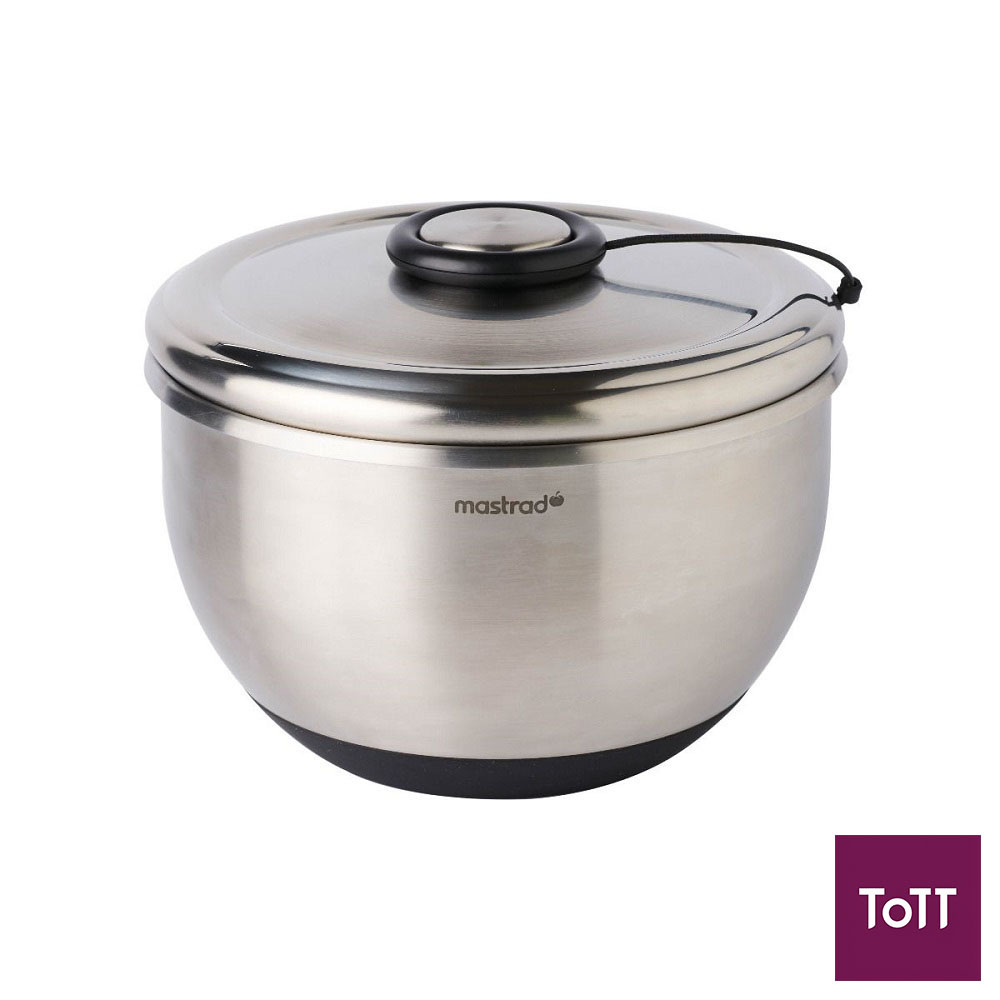 Thanks to the cord system, the Yo-Yo movement is effortless. Salads are wrung out in just a few movements. The non-slip silicone base ensures good stability on the work surface. The handle is easily clipped onto the lid. The salad bowl, made of 18/8 stainless steel, is also designed for table service. The black lid is practical for storing leftovers.
Mastrad is a French company specialising in the design, manufacture and distribution of creative and innovative kitchen utensils. For over 25 years, Mastrad have been placing "l'art de l'utile" (the art of utility) within the reach of every kind of chef. Today Mastrad's product collection has expanded from ice cream scoops, baking kits to storage boxes that will help you make your kitchen more functional, pleasant and colourful.