Mastrad Stor Eat Smart Food Storage Box 370ml, Green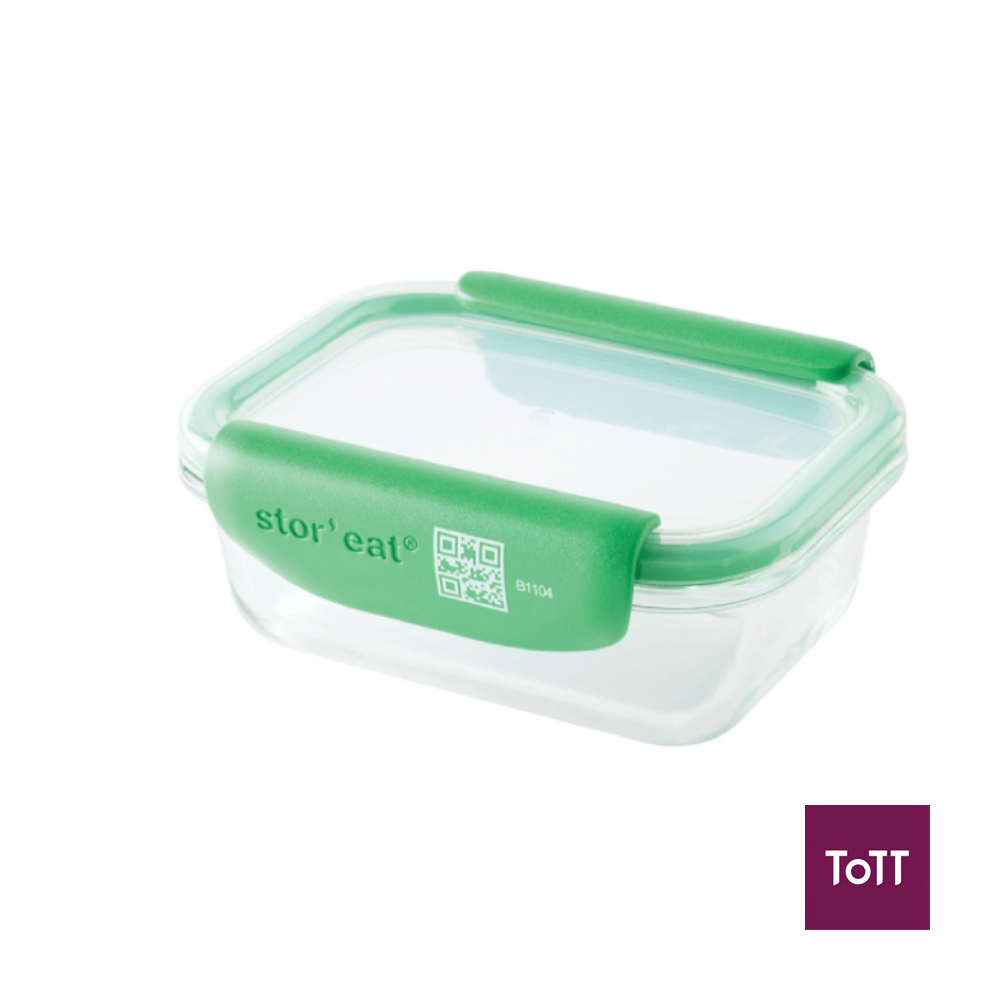 With this innovative connected storage system, Stor'eat helps reduce and prevent food waste in households for more sustainable consumption! Designed to last, the Stor'eat boxes are made from borosilicate glass that resist extreme temperatures (-4 F / -20; +752 F / +400C) and can go directly from the freezer to the oven as well as from the refrigerator to the microwave. The boxes do not contain bisphenol A, an additional health benefit!
Discover the Stor'eat mobile app that makes these boxes smart and connected. QR codes on the handles enable you to track the boxes and their content's expiration dates from the Stor'eat App. Automatic notifications can then remind you that it is time to eat what's in a certain box. In addition, you can scan all food products with a barcode and check their Nutri-score to eat healthier. Simply download the Stor'Eat App from Apple Store or Google Play to start.
Mastrad is a French company specialising in the design, manufacture and distribution of creative and innovative kitchen utensils. For over 25 years, Mastrad have been placing lart de lutile (the art of utility) within the reach of every kind of chef. Today, Mastrad's extensive product collection has expanded from ice cream scoops, baking kits to storage boxes that will help you make your kitchen more functional, pleasant and colourful.