Meri Meri Gold Glitter Birthday Candles 24pcs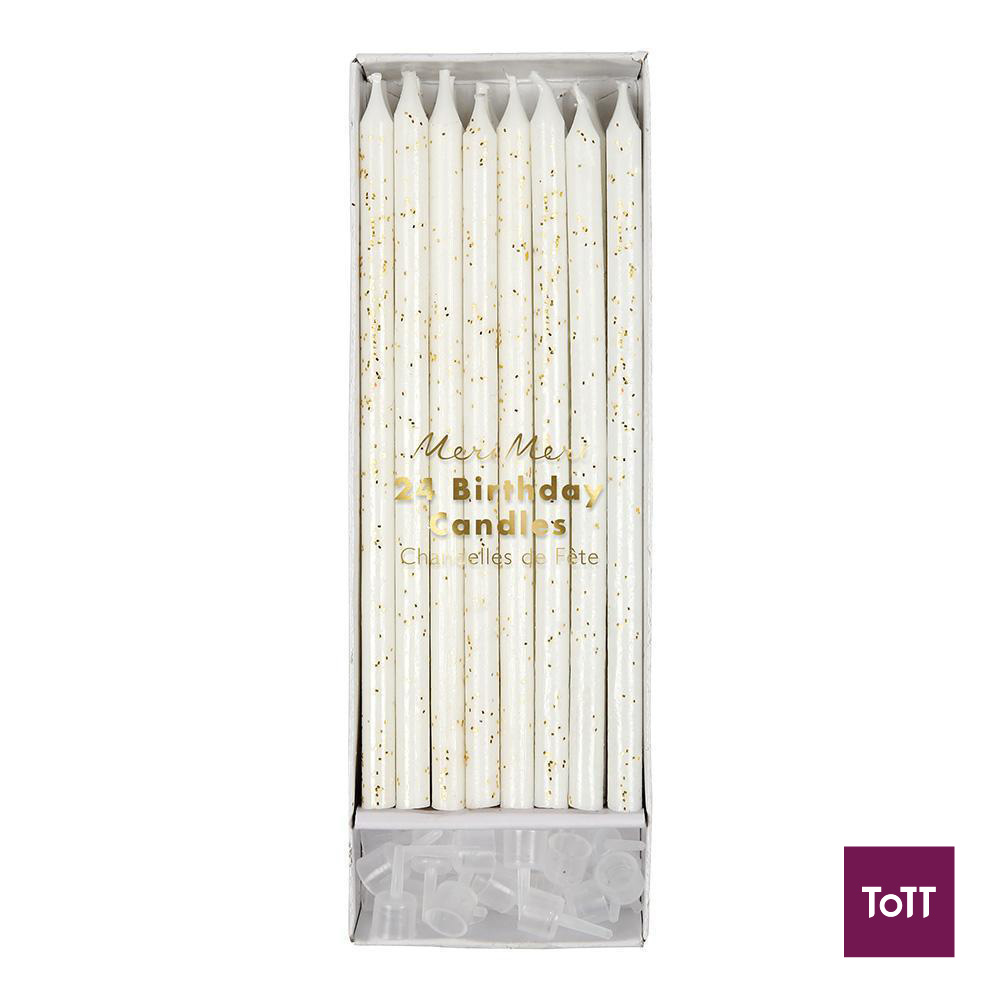 Unwrapping presents, cake, blowing out candles Some things never lose their appeal, no matter how many birthdays pass you by, so why not add a little extra touch of luxury to your party with this set of twenty-four elegant ivory candles, decorated with gold glitter flecks.
Meri Meri provides party lovers, home stylists and thoughtful gift givers with whimsical, modern, high quality party supplies, children's toys, kids' dress up, and heirloom-quality newborn gifts. We endeavour to use organic and sustainable materials wherever possible.