Meri Meri Ice Cream Cart Centerpiece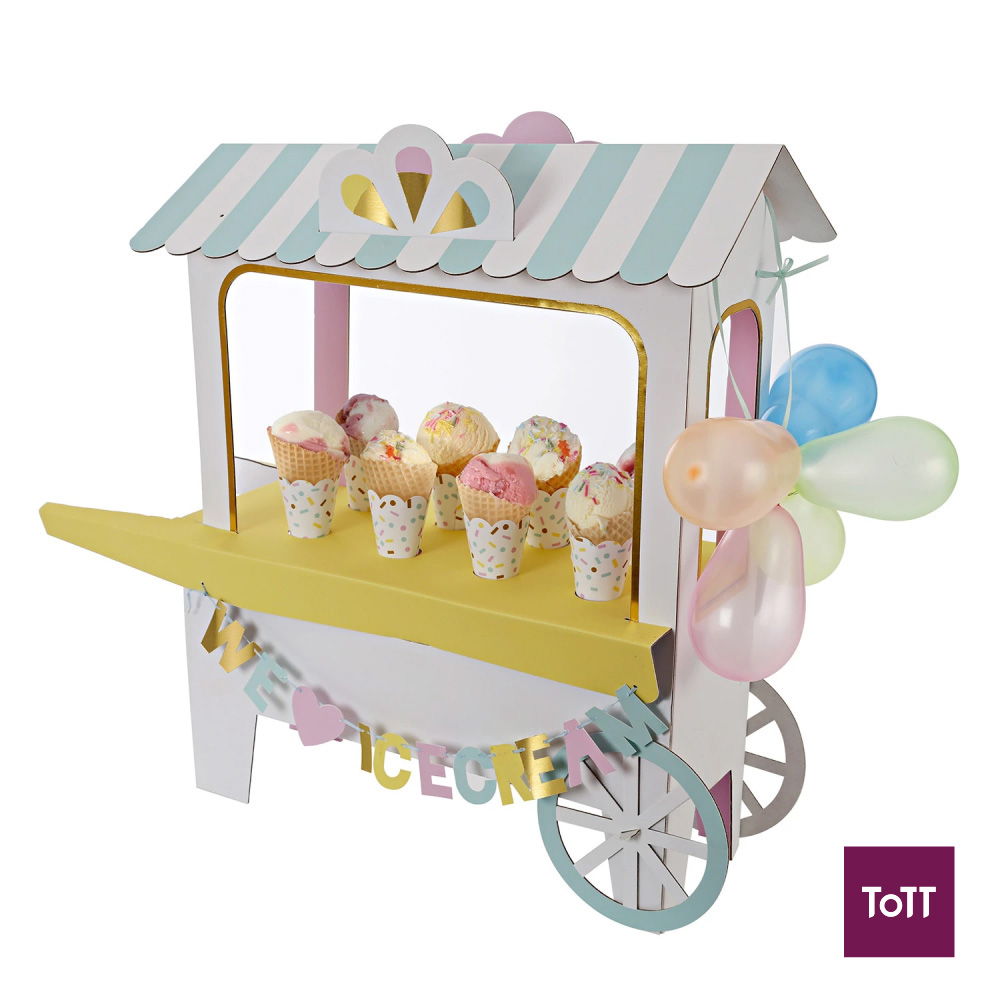 The queen of treats, what better theme for a delicious party than a tasty frozen dessert? This ice cream stand centerpiece is styled like a traditional ice cream cart and comes with a host of accessories including balloons, a "We Love Ice Cream" garland and ice cream wrappers.
Meri Meri provides party lovers, home stylists and thoughtful gift givers with whimsical, modern, high quality party supplies, children's toys, kids' dress up, and heirloom-quality newborn gifts. We endeavour to use organic and sustainable materials wherever possible.