Meri Meri Multi Neon Twisted Candles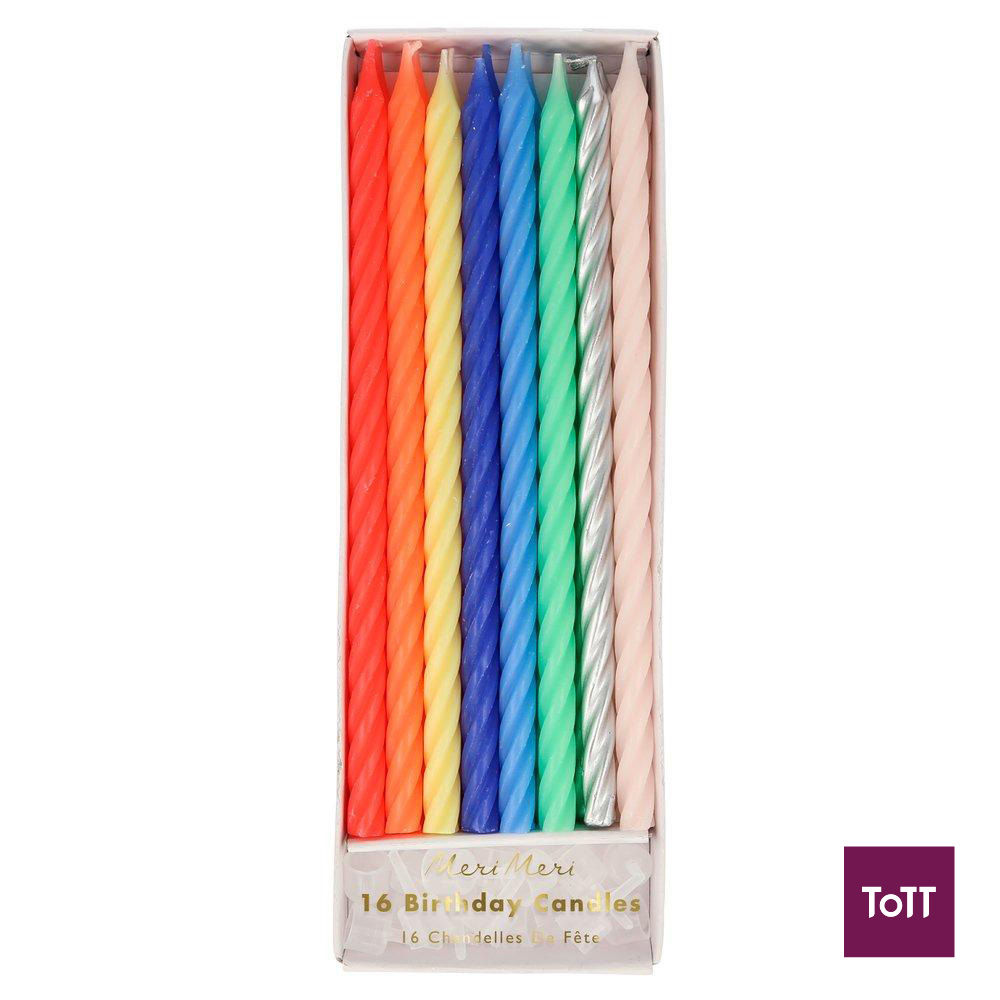 Our neon twisted candles will look bright and beautiful on any special celebratory cake or cupcakes. Each pack contains sixteen candles, in eight gorgeous colors. Simply top the cake with these candles for a rainbow of colors.
Meri Meri provides party lovers, home stylists and thoughtful gift givers with whimsical, modern, high quality party supplies, children's toys, kids' dress up, and heirloom-quality newborn gifts. We endeavour to use organic and sustainable materials wherever possible.