Meri Meri Rainbow Pattern Candles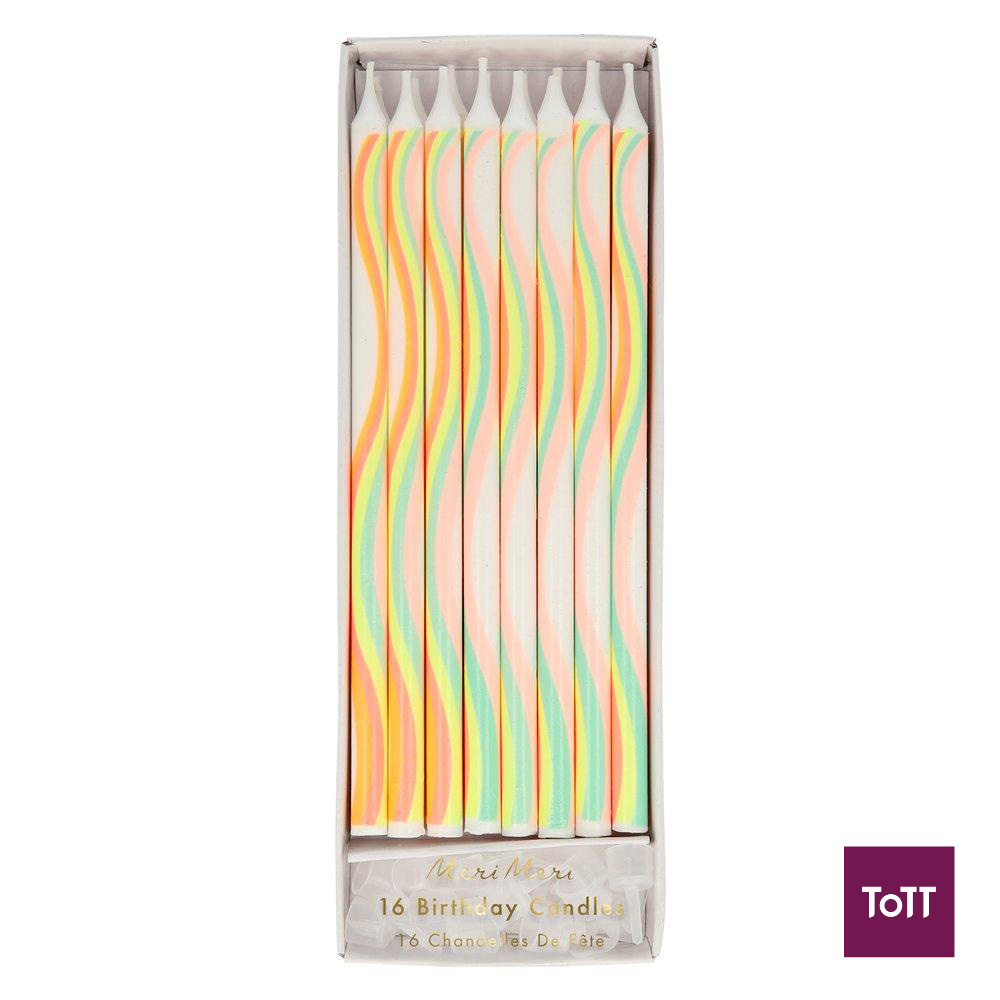 Add a swirl of colour to your cupcakes, or any celebratory cake, with these sensational candles. They feature a rainbow transfer, and are perfect for a birthday party, or whenever you want your cakes to look bright and cheerful.
Meri Meri provides party lovers, home stylists and thoughtful gift givers with whimsical, modern, high quality party supplies, children's toys, kids' dress up, and heirloom-quality newborn gifts. We endeavour to use organic and sustainable materials wherever possible.